Human Rights DiploHack 2016
26.-27.02.2016 – Impact Hub, Geneva, Switzerland
---
---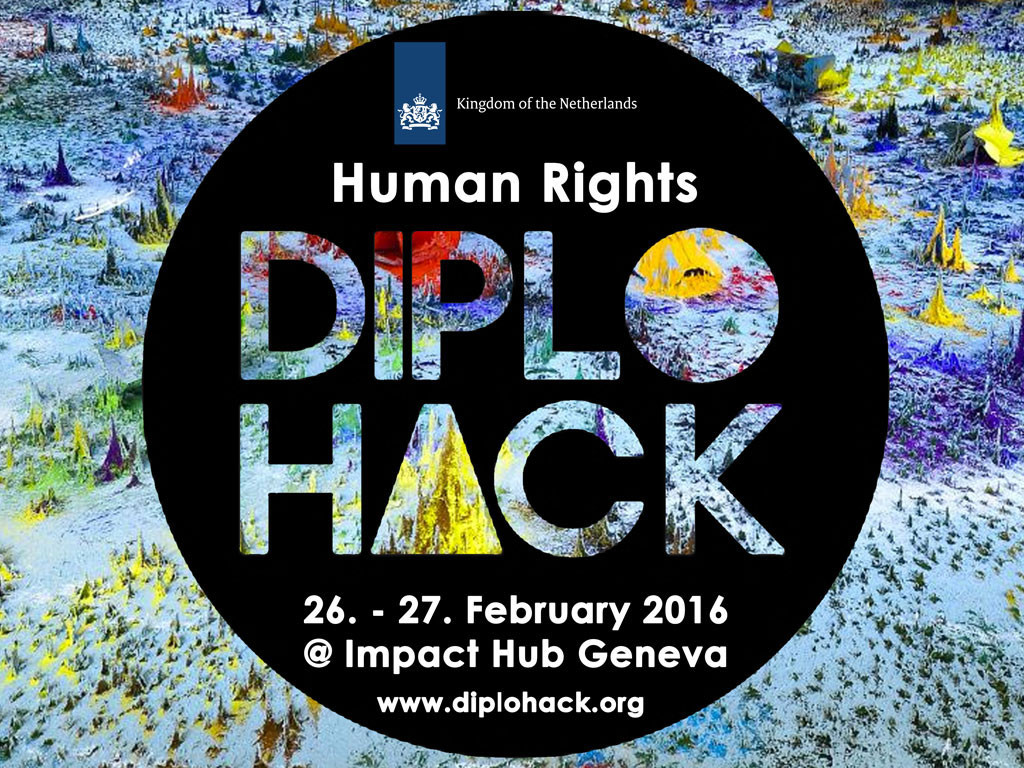 ---
---
At the Human Rights DiploHack 2016 hackers, human rights activists, and diplomats join forces to work on issues that concern millions of people around the world.
Over a 48-hour period we will experiment and innovate on challenges presented by the Office of the High Commissioner for Human Rights that directly impact people's lives.
The results will be presented during the Human Rights Council on February 29th.
Are you a Hacker, Programmer, Designer, Entrepreneur, Engineer, Scientist, Diplomat, or Human Rights activist or expert?
These are your two days to dust off old ideas or try something completely new. Imagine the craziest projects possible, and work on the hack of your dreams!

Topics
---
---
Team1 Team2

---

Does a photo or video tell the 'truth'? Methods and tools for verification of visual content are constantly improving, but the amount of content requiring verification for Human Rights purposes increases over-proportional – limiting its usability to a small and biased selection. Can improved creation, filtering, sorting and verification contribute to turn the tables on this volume problem?

An improved way of using limited verification resources

Team3 Team4

---

How can Human Right Defenders collect and transport evidence in a safe way? New data transmission protocols, storage and verification methods open up new opportunities to improve towards a more trustable and field operation friendly evidence system. How can limited communication possibilities used in the most effective way?

A field-ready evidence collection & transportation tool
Agenda
Friday 26th of February
09h00 Registration & Breakfast
09h30 Kick-off Meeting:
Welcome
Motivational Talks
Introduction to Hackathons
Structure, Goals and Rules
Group Picture
10h00 Hacking
12h00 Fast Track Presentations
18h00 Midterm Review
19h00 Dinner
20h00 Hacking
Saturday 27th of February
08h00 Breakfast & Hacking
Preparation of Final Pitch
18h00 Finals
Welcome words
Keynote speakers
Team presentations
Closing and wrap-up
19h30 Apero

Monday 29th of February
Presentation of the results as side event to the 31st session of the Human Rights Council

Team: Pictrue
---
---
---
---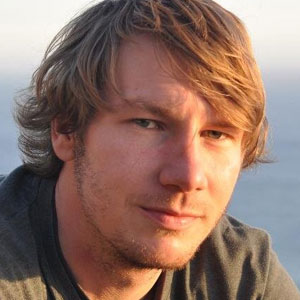 Friedhelm Weinberg (DE)
Friedhelm is currently the Acting Executive Director of HURIDOCS, an NGO dedicated to solving the information challenges of human rights organisations around the globe. Friedhelm lives in Geneva and speaks English, German, Russian, Polish and French.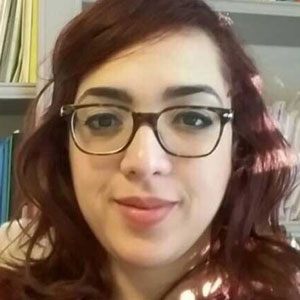 Imane Alagui (MA)
Après un diplôme d'ingénieur en réseaux et telecommunications, j'ai fais un passage de 2 ans en tant que manager dans la cellule R&D de l'une des plus grandes banques marocaines (BMCE). Profonde humaniste et life coach, je me suis représentée vers les droits de l'homme en intégrant le Ministère des Affaires Étrangères marocain en me spécialisant dans les droits de l'homme et questions humanitaires. Pendant les 4 ans passées en administration centrale, j'ai suivi regulierement le travail des instances onusiennes à Genève tout en essayant d'apporter les nouvelles technologies au coeur de mon métier. Aujourd'hui conseillère au sein de la Mission Permanente du Royaume du Maroc auprès de l'Union Européenne , je m'occupe des questions des droits de l'homme. Un travail qui m'inspire au quotidien.
Jiexin Guo (CN)
Jiexin is currently an exchange undergraduate in IHEID, with the joint program from Peking University, China. Majoring in International Relations, she has strong passion to explore the world with people from various background. Now, she works for the South Centre as an intern. Having participated in C4SI, Jiexin is also interested in making real social impact and humanitarian works to protect human rights.
Kevin Koh (SG)
Kevin I. Koh is a specialist in international human rights and sustainable development which he is actively seeking to apply in technology-based social innovation. Currently working at the United Nations Office of the High Commissioner for Human Rights (UN OHCHR), his areas of expertise include: children's rights; women's rights; the inter-dynamics between international economic law and policy with human rights; and, migration and human rights.
Ladan Pooyan-Weihs (FR/IR)
Ladan is a computer scientist with a PhD in theoretical computer science from Technical University of Berlin, TUB. For her PhD she had a researcher stay at LFCS/Edinburgh and collaborated with CWI/Amsterdam. After her study she moved to Paris where she experienced software development. Then she worked in a corporate environment in the domains of strategy, business development, and partnership management. She has more than 12 years business & management consulting experience and over 11 years project/program management in complex setting with multi-disciplinary teams in different countries. She is currently responsible for the business development of Cyber security portfolio in Romandie at Atos. Ladan's passion is implementing creative/innovative solutions with human-centered design and focusing on simplicity in workflow. In addition, she is passionate about the good food and invests her time and energy as the vice-president in Geneva for Slowfood, an international association engaged all around the globe for "good food for consumers, clean food for the environment, faire prices for producers".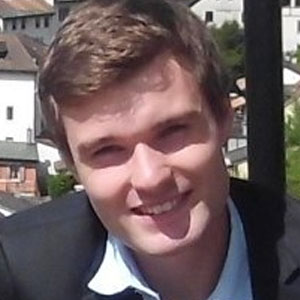 Laurens van der Woude (NL)
Laurens is a student of international law and Middle Eastern studies in the Netherlands, currently interning at the Dutch Mission in Geneva. Being passionate about cultures and languages, he makes sure to visit at least one new country every year. He resided in France, Switzerland and Jordan to improve his language skills in French and Arabic. Specializing in human rights and the Middle East, Laurens hopes to pursue a career in international affairs.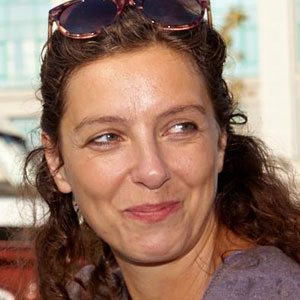 Nora Erdmann (DE)
Before working as Project Manager Former Soviet Union (FSU), Nora had been working for HURIDOCS on digital photography. Nora is a photographer, photo journalist, and designer. She covered many stories in Eastern Europe and around the world. Nora worked as an interdisciplinary project manager and created visual communication for foundations, ngo's, cultural organizations and paralympic sport. In 2008, she co-founded the Berliner Schwimmteam, which has become the most famous paralympic swimming team of Germany and has been their head of communication, fundraiser and team manager. Nora studied public management and communication and information design, of which she spent one year in St. Petersburg, Russia. Based in Berlin, she speaks English, Russian, German, French.
Lucy Antrobus (UK)
Lucy has worked in Europe, Central America and Asia as part of an international leadership program and is passionate about empowering people to create positive impact. She has worked with indigenous women in Mexico, with ex-political prisoners in Myanmar, and is the founder of a South Korean educational start up. She has a Masters in Chemistry from University of Edinburgh and is one of 30 MECATE global entrepreneurs, a public entrepreneurship program run by Téchnologico de Monterrey in Mexico.
Phil Dickie (AU)
Phil is a former award winning journalist who graduated to work in law enforcement, corruption control, law reform and environmental and human rights issues. He is currently the issues manager at WWF International.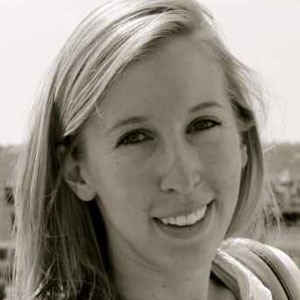 Rita Kaali (US)
Rita is a development professional with international experience in grant management, partnerships and social entrepreneurship. Currently working at a major international health-financing organization in Geneva, her work includes promoting and protecting human rights by ensuring strategic investments that expand access to health services. She has a Masters in Business Administration with a specialization in International Organizations from the University of Geneva.
Viktoria Szabo (HU)
Viktoria is a R0SEH1PSter with a wide range of interests in future technologies and lifestyles. She obtained her German-Chinese double degree (MA) in Chinese-European Economics and Business Studies, focusing on environmental cooperations and green technologies. In 2014, Viktoria moved to Geneva with a public diplomacy program of the Hungarian state. In her spare time she likes to do yoga, learning languages and creating vibrant communities.
Team: Get the Picture
---
---
---
---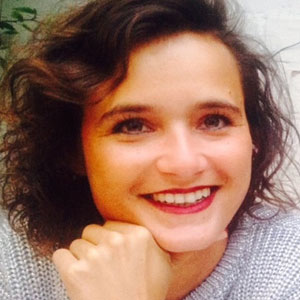 Annik Bindler (CH)
Annik holds a LL.M. degree from the University College London and a licentiate degree in Political Science from the University of Zurich. Before joining engageability she worked for the Federal Department of Foreign Affairs as trainee on business and human rights and subsequently as human security advisor on the Voluntary Principles on Security and Human Rights Initiative. She is now working for engageability on a research project concerning the corporate responsibility to respect human rights.
Biliana Vassileva (BG)
Biliana holds MAs in Sociology and Leading Innovation & Change. She has been working in the non-for-profit sector for the last 15 years, focusing on education, culture, women and children. Her research focuses on the applied dimensions of soft tools for organizational change and creativity enhancement. In the last two years, Biliana has been mentoring innovation summits and hackatons. At present, she is working on the contingent interplay between wisdom & education.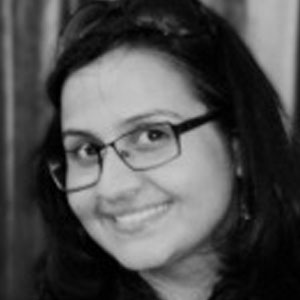 Swati Chhibber (IN)
Swati is presently interning with UNITAR and is also pursuing an Executive Masters in International Relations from Geneva School of Diplomacy. She holds a Master's degree in Public Administration & a Bachelor's Degree from Delhi University. One of the most distinguishing characteristics about her is the diversity of experience she possesses with international non-profits, focusing majorly on program management, relationship building, strategic communications and change management.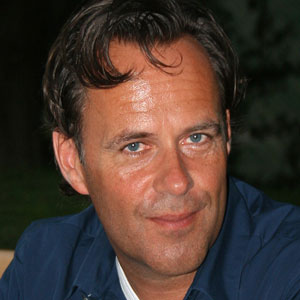 Herman Paassen (NL)
Herman is senior lecturer in interactive media at Saxion University of Applied Sciences in Enschede. He graduated in 1987 at the Minerva Art Academy in Groningen as graphic designer, illustrator and (computer) animator. Started as 3D computer designer and animator for film and television productions and worked in the field of interactive media for more than10 years as interaction- and graphical user interface designer before he began teaching at Saxion in 2002.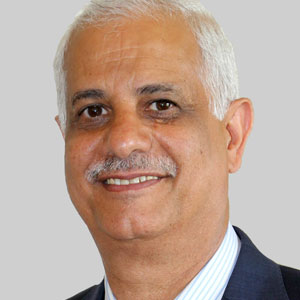 Ibrahim Aladoofi (YE)
Ibrahim is a Senior Adviser at Geneva Center for the Democratic Control of Armed Forces (DCAF). He was the Ambassador and Permanent Representative of Yemen and Chairman of the Arabs Head of Mission Council to the United Nations and other International Organizations in Geneva. He was Vice President for the Trade and Development Board of the United Nations Conference on Trade and Development (UNCTAD) and Ambassador of Yemen to the Swiss Confederation.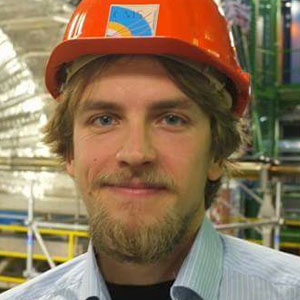 Joosep Pata (EE)
Joosep is a doctoral student of physics at ETH Zurich, working on data analysis of Higgs boson processes at the CMS experiment at CERN. He is passionate about deploying the data analysis methods developed at and for high-energy physics experiments on socioeconomic and human rights issues.
Manush Aslanyan (AM)
Manushak has studied human rights law, and joined Huridocs as a project manager for Former Soviet Union region in 2014. She is currently co-managing the latest innovation of Huridocs, a UN Human Rights Council Analyzer project. Previously, she has worked with NGOs in Armenia and with the Permanent Mission of Armenia to the UN. She is passionate about human rights and the rule of law, interested in people, ideas and the way new technologies can complement our efforts to improve human rights situation.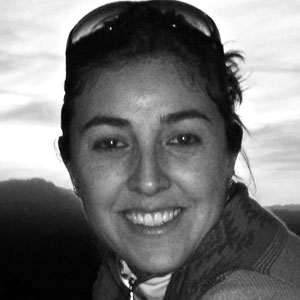 Paulina Carvallo (CL/US)
Paulina studied architecture in the US and Germany. Her main area of expertise is textiles for building facades and green technologies. She has worked on a variety of research projects in architecture and on simulations and animations for medical devices. She is interested in technology and design. She recently started learning how to code and developed an interest for Virtual Reality and how to implement it in architecture.
Monica Nascimento e Silva (PT)
Monica, a human rights officer with the UN OHCHR, works in the treaty bodies division where she supports the committees on the rights of the child, on the elimination of discrimination against women, on migrant workers and on persons with disabilities. Previously, she worked seven years in the UN peace operations in Liberia, Democratic Republic of Congo, Haiti and Afghanistan. Monica has also worked four years in Brazil, first with a local NGO in Rio de Janeiro and afterwards with the European Commission in Brasilia.
Robert MacKenzie (CA)
Originally from Canada, Robert has lived, studied and worked internationally, but calls Zurich home. He believes that true innovation for meaningful impact to people and plant occur at the intersection of technology (T), people (P) and business (B). T: He has a doctorate from ETH Zurich in Biomedical Engineering, is an expert for HW & SW product development and in the development of complex (consumer) medical devices. P: He has e.g. worked in the national executive board of AIESEC in Germany to promote international cultural understanding, has coordinated and chaired social impact projects and youth leadership development conferences worldwide. B: He has e.g. co-created an early crowdfunding platform in Germany (Innovestment.de) for early start-up financing. In his spare time he enjoys teaching yoga, learning to play the violin and spending time with his young daughter. Robert speaks German, English, French and Spanish.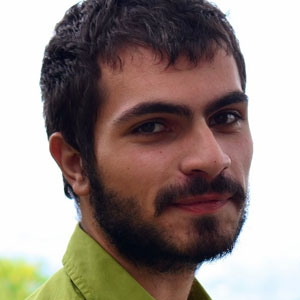 Stefanos Laskaridis (GR)
Stefanos is a Computer Science – top of his class – undergraduate in Aristotle University of Thessaloniki, Greece, working in the Storage group of the CERN IT department. After 2 years as a developer and sysadmin in a GRID datacenter, his skills revolve around C/C++, Ruby, Python, Java and Linux. He's experienced in Web and Distributed Applications development and keen on Big Data analytics and Machine Learning. His interests include programming, traveling and exercise. He also wants to change the world.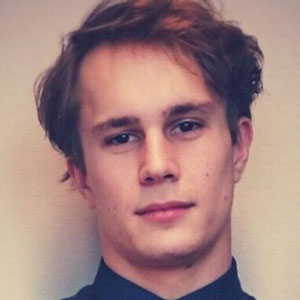 Tom Versteeg (NL)
Born and raised in the Netherlands, Tom currently studies Art & Technology at Saxion University of Applied Sciences. He made a short animation explaining SDGs for UN Water. His main focus now is his BSc thesis in the fields of storytelling and cultural anthropology. Apart from that he is passionate about combining good design with innovative technology.
Team: First Defender Toolkit
---
---
---
---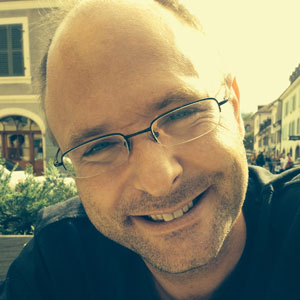 Anders Bengtson (SW)
Anders was born in Göteborg, Sweden and grew up in Geneva, Switzerland. He is passionate about cartography and vizualizations. He currently works as a JavaScript developper at Idris maps.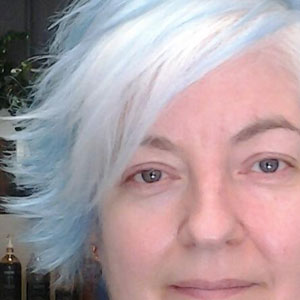 Barbara Ruis (NL)
Barbara (@safaribarbara) is an international lawyer, specialized in treaty law and international environmental law. She works with the United Nations Environment Programme (UNEP), and strongly believes there are common solutions that address climate change, human rights and environmental issues. She is slightly technology challenged and loves pub quizzes and contemporary music.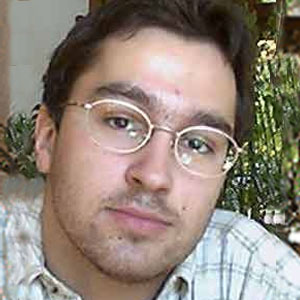 Ennio Boati (IT)
Ennio works for the Office of the UN High Commissioner for Human Rights. He joined the UN in 2001, working with UNHCR in the Balkans. Since 2002, he works at OHCHR, managing the UN Torture Fund and assisting in the review of State reports and visits to places of detention. He also conducted rapid response missions to Nepal, Bolivia, Togo and Central African Republic. In 2012 he joined the Donor and External Relations Section, working on humanitarian action, widening democratic space and innovation.
Kees van Baar (NL)
Kees was appointed Human Rights Ambassador of the Kingdom of the Netherlands. Before he was the first Netherlands Ambassador to South Sudan and served at the Netherlands embassies in Lusaka, Moscow, Jakarta and Nairobi and at the ministry of Foreign Affairs in The Hague he has worked on a range of issues like security, arms control, human rights, environment, fragile states, peace keeping and building, reconstruction and development. Kees was the Country Director Kenya for the PharmAccess Foundation, a Dutch organization that works on affordable access to quality healthcare in Africa. His educational background is in History, International Relations and Development Economics.
Lori Chang (US)
After obtaining a Master's in Economics from NYU, Lori began a career in Washington DC in the field of economic statistics. She currently works at the WTO as a statistician tracking trade between countries. Her daily work involves examining outliers and trends in data and deciphering the story behind the data. Areas of interest: open data/increasing government transparency, design thinking and human-centered design, and learning more about behavioural economics (psychology of decision-making).
Marieke Abbink (NL)
Marieke Abbink made an infographic for the United Nations, which was shared via Twitter on World Toilet Day. She is a last years Art & Technology student, a volleyballplayer, a designer and a ballroom-and-latin-dancer. She currently works on a scrollable infographic which explains about the Global Earth Observation System of Systems. Marieke Abbink lives currently in Enschede, The Netherlands.
Michela Paganini (IT)
Michela (@WonderMicky) is a Physics PhD student at Yale University. She works for the ATLAS Experiment at CERN on the di-Higgs hunt & software development for particle ID. Astrophysicist by training but data scientist by passion, she supports the adoption of modern machine learning in HEP. She strongly believes in open science, and is always looking for new opportunities to apply her knowledge of AI to other fields.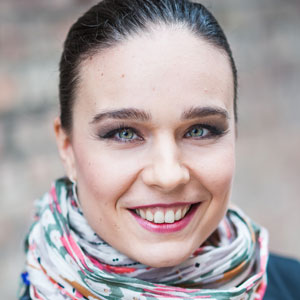 Réka Farkas (HU)
Reka is a risk management professional with a relentless passion for untangling knots and linking old with new. In her work at UNHCR she looks at countless "what ifs", to make sure we have a plan for the unexpected. She is excited to help people move forward by speculating about the future. She has lived and worked in Hungary, Australia, Canada and now Switzerland. With a soft spot for understanding tradition, she can easily translate between people and cultures.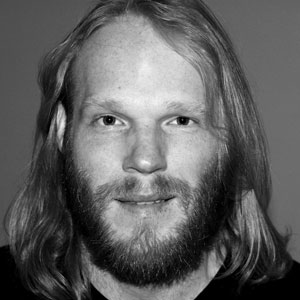 Sebastian Langer (DE)
Sebastian studied Geography and Applied Geoinformatics in Germany, France and Austria. During this time he worked in a variety of research projects and gained insights to national and international NGOs and institutes that work in the areas of environmental protection, regional development and in the humanitarian sector. Sebastian currently works as a trainee at the ICRC in Geneva.He is especially interested in free and open source applications for mapping and remote sensing.
Steffen Raetzer (DE)
Steffen is an engineer and entrepreneur. Initially, he worked in a corporate environment in the areas of marketing, business development and strategy. In 2010, Steffen cofounded a company which implements a better way to produce electricity using decentralized power generation and biogas as renewable energy source. Steffen is passionate about creating and implement innovative and sustainable business solutions that better use the planets resources and promote good corporate citizenship.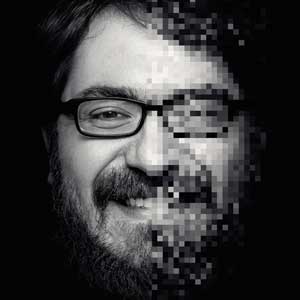 Yann Heurtaux (FR/BE)
Yann learned everything he knows on communities during the 20th century, thanks to MMORPGs. His avatar of choice is a Chaotic Good Dwarf Tank. He debuted his work with online communities around Social Media professional problematics and operations in Brussels in 2008. In 2014, Yann co-founded hackuarium.ch in Renens, VD near Lausanne, a leading citizen and open lab, community, and association, championing DIY and collaboration values applied to Biology and other sciences. Hackuarium benefited from the hard work of previous local biohackers, mainly the Hackteria.org members. Yann was an advisor regarding the online strategy for the gaamac.org launch. Yann has been active in the European and Swiss Coworking scene for 4 years as a volunteer, contributor, space starter and operator, and speaker. He is serving as a Board Member for coworking.ch since June 2015. Yann tweets and boards trains way too much.
Tags: coworking, beer, people, citizens, communities, stories (in no particular order)
Team: TEAM4EVIDENCE
---
---
---
---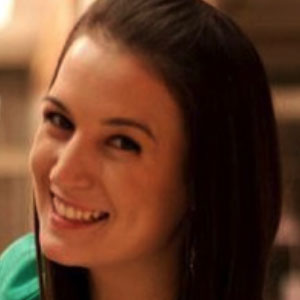 Brittany Robles (US)
Brittany currently works at the International Committee of the Red Cross (ICRC) on projects related to gender and humanitarian action. She has over six years of experience working on gender, health and human rights issues within non-governmental, philanthropic and international organizations—including at the Oak Foundation, World Health Organization and OneAction. She is a proud New Yorker with a proven commitment to issues affecting women and girls, vulnerable and forced migrants, and sexual and gender minorities (LGBTIQ+). Brittany holds a M.A. in International Development from The Graduate Institute of Geneva (IHEID) and a B.A. in International Relations from Boston University.
Frank Huisingh (NL)
Frank is a policy officer working for the Dutch government on the issue of human rights defenders. He has a background in international relations, international law and conflict studies. Trained in the social sciences, Frank is eager to work with those coming from totally different backgrounds. His university extracurricular favourite was participating in Model United Nations, which always makes Geneva an exciting place to be!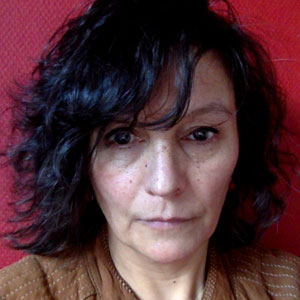 Hester van der Ent (NL)
Hester is a teacher at the School of Creative Technologies, being part of Saxion university of Applied Science in Enschede. She teaches in the course 'Art and Technology'. Hester is guiding students in creating value with innovations on interactive media. She's got an MBA in the field of Marketing Communication. She's specialized in advertising, consumer behavior, business development, branding and concept development. Her 4th year students did work on several projects for the UN Geneva office.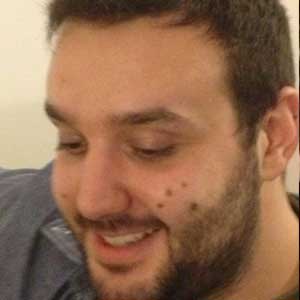 Ilias Koutsakis (GR)
Ilias is a senior student of the Department of Informatics, University of Athens.He has experience in network administration, software development and technical writing, including a half year internship in Atlassian. Ilias is currently a CERN technical student, working on InspireHEP, the largest global digital library for High Energy Physics. He continues to actively search for causes that inspire social change, as he has done before by volunteering as a web developer/admin in AIESEC Greece.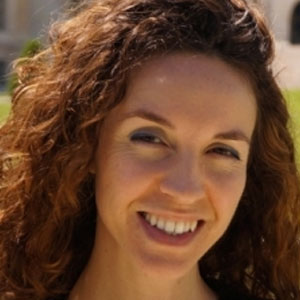 Irene Martinetti (IT)
Irene Martinetti is Director of Programs at the World Federation of UN Associations Office at Geneva. She is responsible for human rights programs, UN affairs, membership coordination, and the overall management of the Geneva office. She holds a Master of International Affairs from Columbia University, and a B.A. and M.A. in East Asian Studies from Ca' Foscari University, Italy. Her previous work experiences include employment as Senior Research Associate at the Center for UN Reform in New York, as Business Development Associate for Panalpina China Ltd, and internships with BBC Beijing and UNDP.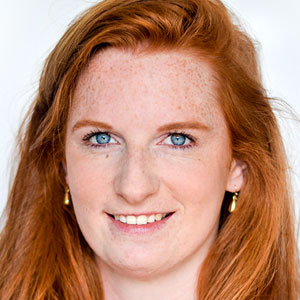 Madelein Speth (NL)
Madelein was born and raised in Holland and currently studies Bachelor Business Administration in Lausanne. Last year she has done an internship at ABN AMRO. This internship increased her knowledge of a business but more importantly, she took every opportunity she could do in her power as an intern to add value to the company and even try to make a change. Therefore she was a member of the Young Executive Board of the ABN AMRO. This was a opportunity to have a voice and possibly make a change.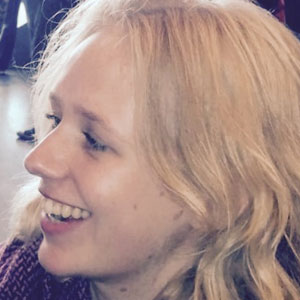 Maria Verwoerd (NL)
Maria is currently in the final semester of her master studies in international law at the Graduate Institute in Geneva. She has also studied at Sciences Po Paris as an exchange student. An internship with a human rights NGO and with the Permanent Representation of the Kingdom of the Netherlands in Geneva confirmed for her that she wants to pursue a career in international affairs. She has a great passion for the protection of human rights and is eager to contribute to this cause personally and professionally.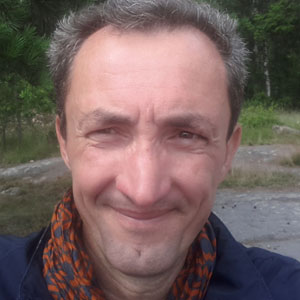 Olivier Arifon (FR)
Olivier is a professor; a consultant and an author specialized in political communication and cross-cultural communication. His consultancy activities are focused on seminars on business and political communication, lobbying and competitive intelligence for enterprises, high civil servants and diplomats. Find more about his work at Protocol International.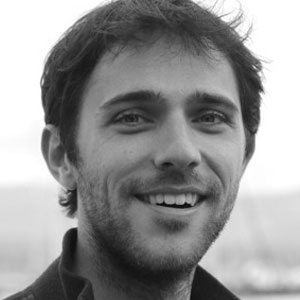 Pierluigi Bortignon (IT)
Pierluigi was born in Padova, Italy. He then moved to Zurich to obtain his PhD in Physics. During his thesis he worked on big-data analysis exploiting a machine learning algorithm to isolate the elusive signal of the Higgs Boson particle. He is now responsible for the performance of the trigger system of one of the two major experiments installed at CERN. He has gained considerable experience on programmable electronic systems and scientific project management. Pierluigi is very interested in education and the integration of technology into social projects.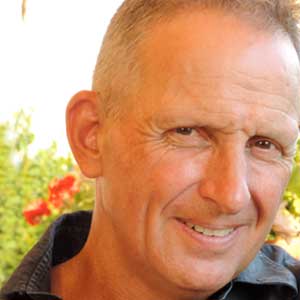 Robin Coupland (UK)
Robin Coupland studied at the Cambridge University School of Clinical Medicine, UK. He worked as a field surgeon and medical adviser in the International Committee of the Red Cross (ICRC) from 1987 until he retired in 2015. He developed a public health approach to a variety of issues relating to violence and weapons. He has published medical textbooks and numerous articles about care of wounded people and all forms of armed violence.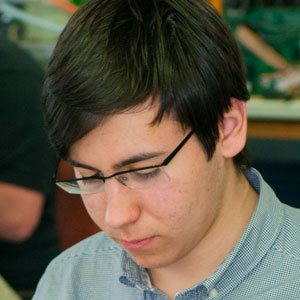 Sasha Iatsenia (CH)
Sasha is a hacker based out of Geneva. He has participated in numerous hackathons and works as a programmer/entrepreneur in between. During the night he plays with laser cutters, Raspberry Pi's and LEDs; building all sorts of projects for fun and profit; during the day Sasha builds startups and takes on side work. Coming from a multi-cultural background, he speaks English, French, Russian fluently, and understands some German and Ukrainian. Python is his language of choice for coding.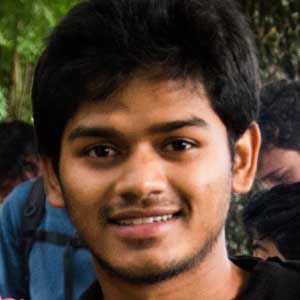 SP Mohanty (IN)
SP Mohanty is a Grad student at IIIT-Hyderabad.An open source enthusiast and a machine learning freak, Mohanty has been associated with Google Summer of Code for the past 3 years.He has previously worked with the ROOT team at CERN,and is currently associated with CERN as a Visiting Scientist.He was the winner of the CERN Webfest in 2013 and the coordinator in 2014.He likes building cool stuff,taking awesome photographs,writing computer games,playing his old dusty guitar and composing silly songs.
Team: FASTTRACK - Value & Technology
---
---
---
---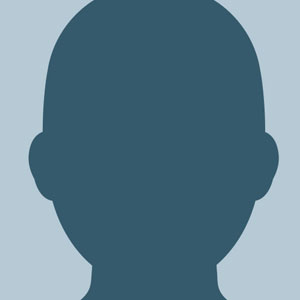 Carlos Enrique Valencia-Muñoz (CO)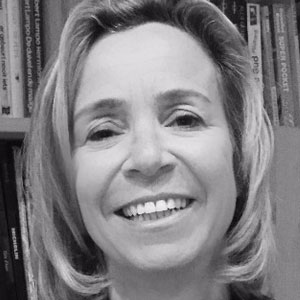 Ellen Verpoest van Thiel (BE)
Ellen is a senior legal advisor on human rights with the Permanent Mission of Latvia in Geneva. She is passionate about human rights and has worked on issues such as reprisals, the independence of the judiciary, the prevention of genocide, the responsibility to protect and freedom of expression. She holds a law degree from the University of Antwerp and a Masters in International and Comparative law, for which she wrote a thesis on the international legal framework for the prevention of torture. Prior to joining the public sector, Ellen worked as Career Services Director for the International Organisations MBA program of the University of Geneva and as a corporate lawyer for Levi Strauss Europe and the international law firm of Oppenheimer Wolff and Donnelly in Brussels, where she focused on mergers and acquisitions and international corporate and tax planning. Ellen has taught law at the South Central Institute of Politics and Law in Wuhan China.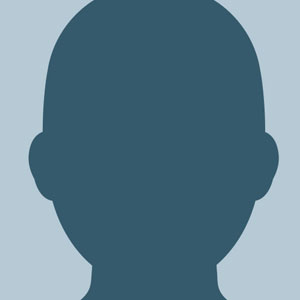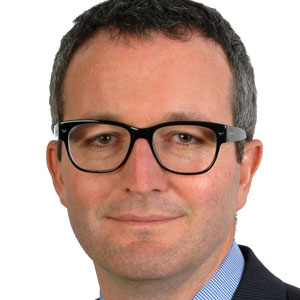 Jerome Bellion-Jourdan (FR)
Jerome Bellion-Jourdan is currently posted in the Delegation of the European Union to the UN and other International Organizations in Geneva. On behalf of the European Union, he has been leading negotiations in the Human Rights Council on issues such as Business and Human Rights and the regulation of Private Military/Security Companies. He has a background in human rights, international humanitarian law, and expertise in the Middle East and North Africa, particularly with previous posts in Jerusalem and Cairo. Before becoming a European diplomat, he worked with Amnesty International and the International Committee of the Red Cross. He holds a Ph.D in Political Science from Sciences Po Paris.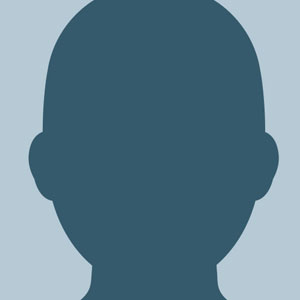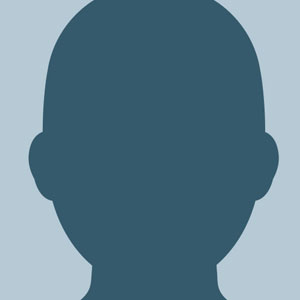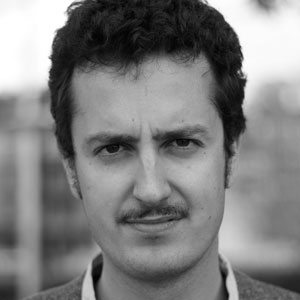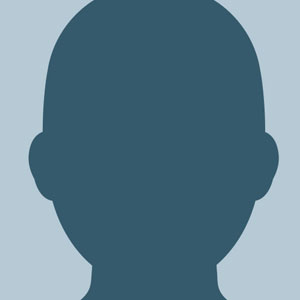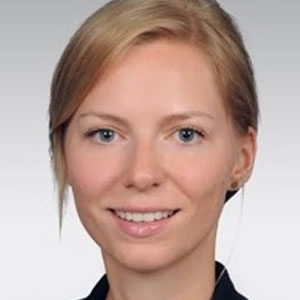 Patricia Russ (DE)
Patricia is an economist at the United Nations trade organization International Trade Centre in Geneva. She is currently working on increasing the export competitiveness of businesses in the IT and BPO sector in Bangladesh, Kenya and Uganda in order to connect them to international markets. Patricia was born in Germany and holds a M.Sc. in Economics as well as a B.A. in European Studies. She is passionate about new technologies, entrepreneurship, women empowerment and believes in the power of digitalisation to empower individuals and fast-track the development of entire economies.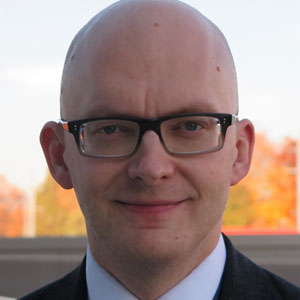 Petri Hakkarainen (FI)
Petri is a Finnish career diplomat, currently seconded to the Geneva Centre for Security Policy (GCSP) as Senior Diplomatic Advisor. In his previous function as a policy planner at the Finnish Ministry for Foreign Affairs his work included running a project on "Diplomacy in the Digital Age", which also brought him to participate at the 2014 DiploHack in Stockholm. Petri is a historian by training and holds a D.Phil. degree from the University of Oxford.
Roderick van Schreven (NL)
Roderick has been appointed as the Netherlands Permanent Representative to the United Nations in Geneva. He served previously as Director-General for Foreign Economic Relations (Ministry of Economic Affairs). A career diplomat, he was the Netherlands Ambassador in Damascus (Syria) and was posted in the beginning of his career at the Netherlands Embassy in Caracas (Venezuela) and the Permanent Representation to the EU in Brussels. Before joining the diplomatic service he set out on a career in the private sector. He worked for a yachting company Exa Nautica in Geneva and was Marketing Director for La Chemise Lacoste in Geneva and Paris. He earned an MBA at INSEAD and holds a degree in Economics from the University of Geneva and is an avid sailor.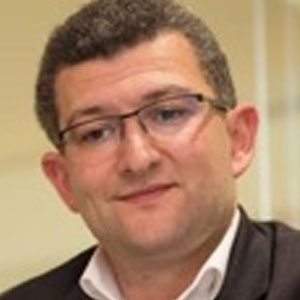 Sascha Schmeling (DE)
Sascha is part of the International Relations Sector at CERN. In the previous years, he ran events like CERN's 60th Anniversary celebrations in 25 countries, or CERN's Open Days in 2013. A Physicist and Physics Teacher by training, he joined CERN as a user in 1995 and worked in several departments, including IT and Physics, where he served for eight years as planning officer. Outside his work for CERN, he is a reserve staff officer of the German Armed Forces, working on disaster relief and emergency response, and is currently member of the Defence Attaché reserve, serving as replacement Defense Attaché of Germany to different countries, e.g. Switzerland and Canada. His main interests are Education, Disaster Reaction, and Diplomacy. He is a passionate sailor and loves to travel the world.