THE Port 2016
14.10.-16.10.2016 – IdeaSquare, CERN, Geneva, Switzerland
---
---
---
---
Topics 2016
Our topics selected for the 2016 edition are inspired by friends and colleagues working at Red Cross, Handicap International, United Nations and many other NGOs in and around Geneva.
---
---
Teams 2016
Eight inter-disciplinary teams with about 10 members each had 6 weeks of preparation time with video-conference meetings and a 60 hour final hackathon to build

working prototypes and tangible solutions

for real-life humanitarian problems.
---
---
Global coach electronics: Sylvain Kaufman
Global coach entrepreneurship: Felix Stähli – Knowledge transfer: CERN KT
Team: ID Hunters
Coach: Estel Perez Codina
---
---
---
---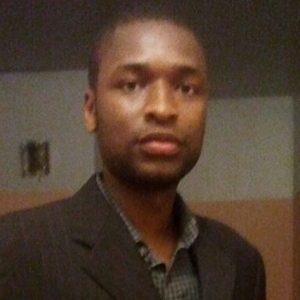 Baboucarr Foon (GM)
I have 10 Years work experience. I worked for Pristine consulting, UNICEF, BBL and WFP. My main skill is Research and development. I worked on the E-system administrator for pristine, VISION for UNICEF, Audit portal with report builder on sage line 100 for Banjul Breweries, MRF and ODK for WFP.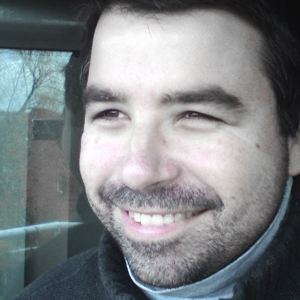 Roberto Fraile (ES)
Roberto likes maths, computer programing and solving problems. He also likes mountains, adventures and doing improv, enjoys drawing, photography and programming music. He grew up in Spain, worked in England and a bit in Germany, and now lives in Switzerland.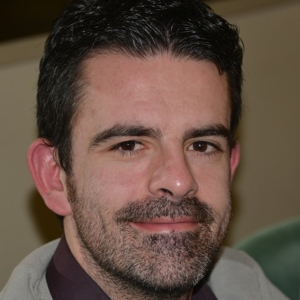 Gherardo Gorni (IT)
Gherardo is an Electronics Engineer working in Geneva for a Taiwanese microelectronics company. His main professional focus is on the design of digital hardware, with particular emphasis on verification techniques, architecture of the verification environments and design of its components. Gherardo is also interested in programming and software development, with a special love for C programming language. In his spare time, he likes reading about new technologies and he tries to keep reasonably fit practicing sports.
Bashir Khoshnevis (IR)
Bashir was born in Tehran, studied Computer Science at ShahidBeheshti University. He worked as researcher, developer and system analyst at many companies. Since mobile devices have always been one of his interests, he made a community for iPhone developers and users right after unlocking the first iPhone in Iran which is now the biggest in the country. A few years ago Bashir co-funded a company to offer advanced repair services for laptops and cell phones also training coerces in hardware repair and electronic.
Daniel Lemon (GB)
With a passion for open-source technology and web-development, Dan thoroughly enjoys the hackathon culture and you'll be sure to see him attend or volunteer at several different hackathons throughout Switzerland. With over 4 years experience as a full-stack developer in 3 different cantons, he also speaks English, French, Bulgarian and some German.
Francesco Micheli (IT)
Francesco is a particle physicist from Italy. He is based in Geneva and he works on the CMS experiment at CERN. He is interested in new technologies and passionate about possible applications in the context of social and environmental change.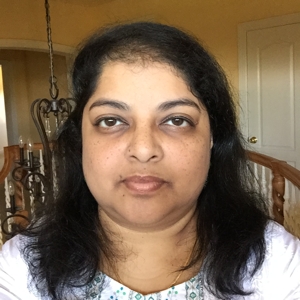 Pragyansmita Nayak (US)
Dr. Pragyansmita Nayak is a Technical and Data Architect in the Momentum Product Development Group at CGI Federal Inc. She holds Ph.D. in Computational Sciences and Informatics (under the esteemed guidance of Dr. Kirk Borne at GMU, Fairfax, VA) and Bachelors in Computer Science (BITS Pilani, India). Her thesis focused on application of Machine Learning techniques — Generalized Linear Model and Bayesian Networks — on the estimation of the Photomorphic Redshift of the galaxies using Sloan Digital Sky Survey (SDSS) data. She is an avid meetup and hackathon participant.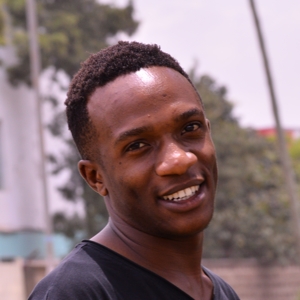 Felix Omwansa (KE)
Omwansa is a Student Electrical Engineer at The University of Nairobi [Kenya], driven by the practicality of theoretical concepts in useful applications. He has a passion for farming, and is particularly interested in Controlled Environment Agriculture as the new exciting frontier in modern farming techniques for sustainable agriculture. He is a microcontroller enthusiast (just discovered!), and is on quite the learning curve in regards to this. He has quite a diverse music preference, and is always open to new ideas and culture as he moves around in the world.
Silvia Tomanin (IT)
Silvia is a web engineer with experience in web development, infrastructure and project management. Her work focuses mainly on websites (re)design, migration and continuous integration. Silvia got her MSc in Computer Engineering from the University of Ferrara (Italy) in 2009. Then she moved to Geneva: she has been a fellow at CERN until the end of 2013, where she worked on the redesign on the CERN public website. She loves post–its.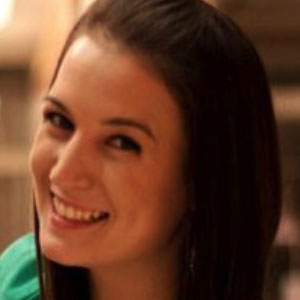 Brittany Robles ()
Brittany currently works at the International Committee of the Red Cross (ICRC) on projects related to gender and humanitarian action. She has over six years of experience working on gender, health and human rights issues within non-governmental, philanthropic and international organizations—including at the Oak Foundation, World Health Organization and OneAction. She is a proud New Yorker with a proven commitment to issues affecting women and girls, vulnerable and forced migrants, and sexual and gender minorities (LGBTIQ+). Brittany holds a M.A. in International Development from The Graduate
Team: SoPhy
Coach: Agnes Jakab
---
---
---
---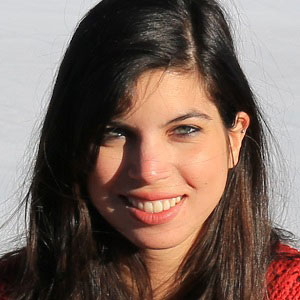 Stella Christodoulaki (GR)
Stella is a UX enthusiast. She studied Computer Science and holds a Master in Human Computer Interaction from University Paris-Sud. She worked in CEA, developing applications for the meeting room of the future and currently, she works at CERN, envisioning a paper-free office. She enjoys travelling a bit too much.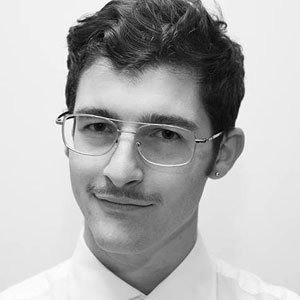 Marco Daldoss (IT)
Marco is an electronic engineer working in CERN. He is passioned in projects regarding Internet-of-Things, low-power electronics, solar powered devices and sensor system. He also like to help people.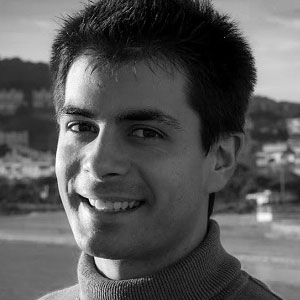 Rubén GB (ES)
Collaborating with the ATLAS pixel detector upgrade as a mechanical engineer. Interested in biomedical engineering, medicine and people in general.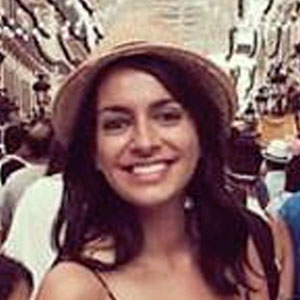 Lorena Lobato Pardavila (ES)
Lorena obtained her MSc in Computer Science at the University of Vigo. Afterwards, she worked for different companies as a System Analyst, Programmer, and IT Consultant, ending up at CERN in 2011 as a software developer for the GLIB project in the PH-ESE group. This was followed by work on Oracle replication technologies within the IT-DB group . Currently she works as an DevOps Engineer in the IT-CM group. She is a really positive-thinker, enthusiastic and dynamic person. She is also a passionate about music, travels, books and sport in general.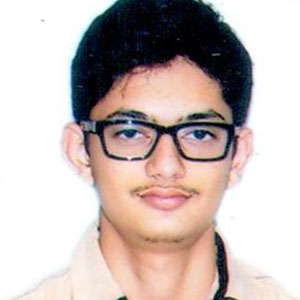 Bhargav Makwana (IN)
I am Bhargav makwana currently pursuing my Bachelors of technology in Electronics and Communication Engineering at SVNIT,Surat. I am a Robotics enthusiast and have recently completed my summer internship from SVNIT. Surat where I had to integrate ROS to the APM and interface camera to Hexa-copter. Moreover i am currently working on the control and Machine learning algorithms to apply to the Quad-copter. My e-mail address is bhargavamakwana@gmail.com.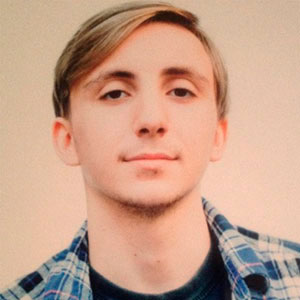 Teodor Ponomariov (RO)
Teodor is passionate about astronomical phenomena and sounds. He likes designing and implementing algorithms into his codes, which he is sure that will be a part of a challenging engine one day. He has attained knowledge in spheres of physics, informatics and astronomy, what triggered his passion. His main field of interest is artificial intelligence, where he tends to reflect his gained knowledge. However, he also likes to experiment with sounds on his synthesizers, giving him a break from the daily commotion. He also likes skateboarding and playing bass that make up a part of his life.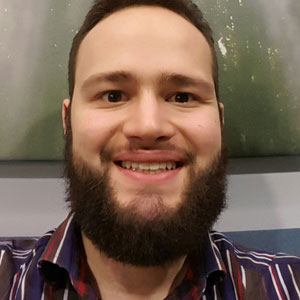 Demetri Sampas (US)
Demetri Sampas is a data scientist, product developer, and entrepreneur. He recently co-founded Mal-ID, a Boston-based startup developing machine-learning technology to screen for cancer. Demetri enjoys implementing data analytics to solve complex problems in a range of areas including transportation, health care, and social justice. He also plays the pipe organ professionally. He holds a Bachelors of Arts in Economics from Pacific Lutheran University.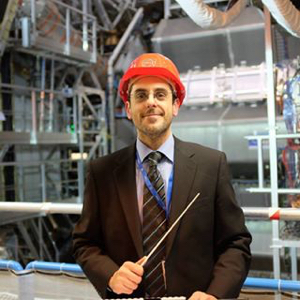 Domenico Vicinanza (IT)
Dr Domenico Vicinanza is a Senior Lecturer at the Anglia Ruskin University in Cambridge, where he is also the director of the Sound And Game Engineering (SAGE) research group. He received his PhD in physics working at the R&D for particle physics detectors at the Large Hardon Collider (LHC) at CERN. He is a professional music composer and orchestrator and he is also a technical trainer for GÉANT, the European Network for Research and Education. He currently works on designing bespoke sensors and using spectral analysis and data sonification in biomechanics, motor control and sport science.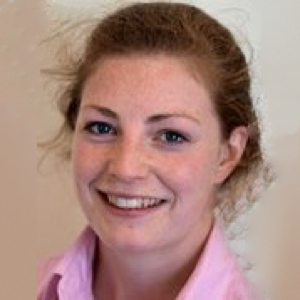 Genevieve Williams (GB)
Genevieve is a movement scientist. She has a passion for communicating science to inform clinical practice, and for understanding human coordination.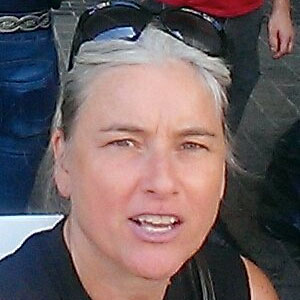 Biliana Vassileva (BG)
Biliana Vassileva is a coach and social entrepreneur with a passion for social justice. She aspires to create conditions for interdisciplinary, cross-cultural and cross-generational teams to perform at their individual and collective "best" in order to discover and prototype new solutions to persisting social problems.
Team: CSI - Chain Safety Investigators
Coach: Vojtech Simetka
---
---
---
---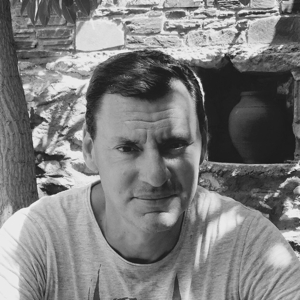 Alexandre Allouin (FR)
Alexandre has a software engineer background and he is now leading the information management team at UNAIDS. He worked on data-gathering and data visualization projects in Africa. He is passionate about innovation and data especially when applied to health and HIV/AIDS. He loves outdoor sports, so he is persuaded that his trail running experience will help him to trace the drug supply chain for this hackathon!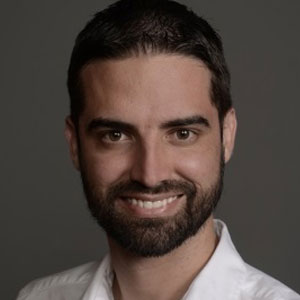 Peter De Ford (CR)
Peter has a varied background in science, engineering and social work. But more than that, he is growing a great passion for humanitarian aid and love for the people in need. He is now doing a master in Complexity Science at The University of Warwick (UK). His final project is about humanitarian aid coordination in Afghanistan using data analysis and network theory. Peter was born in Costa Rica, and can't wait to meet The Port participants and do an excellent project!!
Roice Fulton (US)
Roice is an infectious disease epidemiologist and analyst at Gavi, the Vaccine Alliance in Geneva. He brings ten years of experience in the life science, public health, and education sectors – with past endeavors ranging from HIV technology research in Zambia, to disaster relief and wildfire fighting in the US, to the leadership of a small educational foundation in North Carolina. Drawing on extensive experience in fundraising and advocacy, Roice aims to engage the broader scientific and technical community in developing sustainable innovations that improve health outcomes.
Nikos Kasioumis (GR)
Nikos is a software engineer focusing on web technologies. He holds a MSc in Electrical & Computer Engineering and his studies brought him to different parts of the world where he developed a slightly nerdy interest in languages. His latest work projects aspire to bringing modern scientific archiving, publishing & authoring to the CERN community. He thoroughly enjoys photography and the aspect of how it can capture reality in a way that the naked eye cannot. He's hooked on traveling and he gets exponentially excited when planning the next big trip. Basketball is his sport of preference.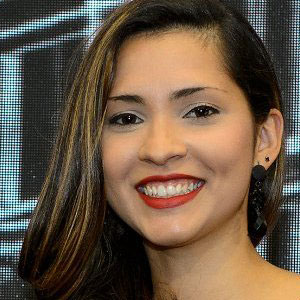 Vivian Marcelino S. Lima (BR)
Vivian Marcelino is a young professional working with strategic planning, performance and governance in the area of International Development. She is particularly passionate about innovation, entrepreneurship and positive change. As a young woman, she also finds motivation in issues related to women's empowerment and leadership.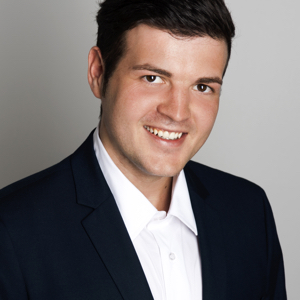 Sacha Uhlmann (CH)
A software engineer with an keen interest in cloud and distributed computing, experience in multi-platform app development, software quality assurance and a strong passion for streamlining processes. Sacha is currently finishing his Masters in Information Technology, working with Modum.io, a startup combining IoT and blockchain technologies to ensure drug safety.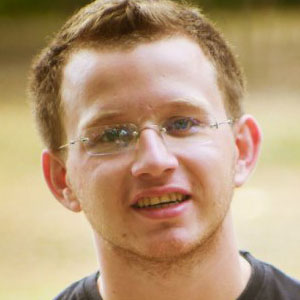 Viacheslav Todorovych (UA)
I am international student in Tallinn university of Technology from Ukraine! My home city is beautiful Odesa which located almost same like Tallinn but we have Black sea instead of Baltic sea. I am 22 years old getting my master's degree and receiving experience of living abroad. I used to go to drama school in Odesa and do have complete education of actor, but afterwards I am in IT and love to do it! I used to live in US for a while, in fact that occasion had a huge impact on my life and that was one of the reasons to move abroad to live and meet different people from other cultures.
Grace Torrellas (US)
A catalyst, an integrator and humanitarian with an entrepreneurial mindset, community oriented and team builder. Solutionist, Coach & Mentor for Executives and Tech StartUps (including Blockchain). Venezuelan-American, grew up in Miami, Industrial Engineer with Master studies in Information technology and executive MBA. 12 years abroad, having lived in Malta, Abu Dhabi, Singapore, Hong Kong and currently in Switzerland. Hiker/outdoor lover, explorer and passionate traveler. Im happy to offer my commercial experience, operation/marketing skills, idea presentation and Proj. Management exp.
Team: Hermit Crabs
Coach: Daniel Dobos
---
---
---
---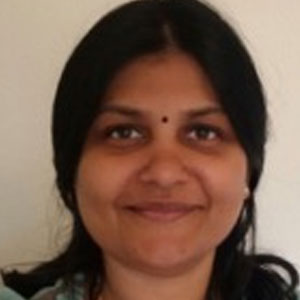 Ravi Shankar Amudha (IN)
Amudha is an architect & urban planner from India. She is a freelance GIS Consultant in Geneva. She had been part of crowd sourced attempt on mapping during the Chennai floods and Nepal earthquake. As an urban planner in India and Libya, she had been part of Disaster Management plans, master Plans and Traffic operational plans. As a volunteer and project assistant she was involved in content development of the CORE Humanitarian Training material in a NGO in Geneva and had assisted the GIS and Data Team of the Global Polio Eradication Initiative & Ebola Response, WHO, Geneva.
Gaiane Azizyan (SE)
Gaia is a software engineer currently working in the payments industry in Stockholm. She has a background in mathematics and has worked in a variety of fields, from telecommunications to robotics. She has a passion for space exploration, literature, and languages (both programming and the human kind). She spends her spare time dabbling with art projects and writing a neverending novel about a parallel universe full of wonders and magic.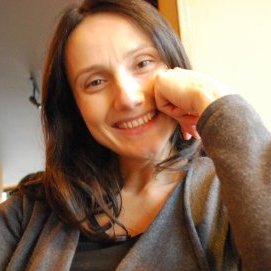 Virginia Azzolini (IT)
Virginia is a particle physicist working for MIT at CERN Laboratory. When she is not busy in caring about the quality of the CERN data, she collaborates with CERN education group to share curiosity and disseminate love for science with a wider audience.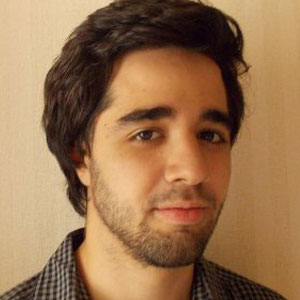 Gonzalo Beviglia (AR)
​Gonzalo is a young engineer from Argentina, currently performing as a manager for one of the hottest startups of his country. Trying to disrupt the dining industry, he performs as an engineering manager for the SaaS proposal of the company. He recently got second place in a NYU organized hackathon in Abu Dhabi, by developing a chatbot that acted as a personal assistant for refugees in the middle east.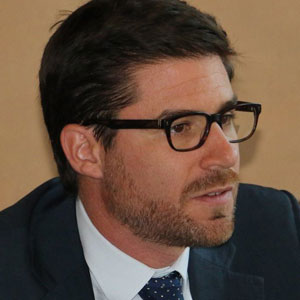 Guillaume Charron (FR)
Guillaume Charron is the Geneva director for Independent Diplomat. A former humanitarian worker with extensive experience in the Middle East, Mr. Charron has had first hand experience of most of the recent armed conflicts in the region including Iraq, Darfur and Syria. Guillaume Charron's expertise includes the humanitarian implications of the war in the Middle East. He has written numerous papers on the causes and effects of displacement and presented papers at a number conferences and meetings on Force displacement. Mr. Charron has advised humanitarian actors respo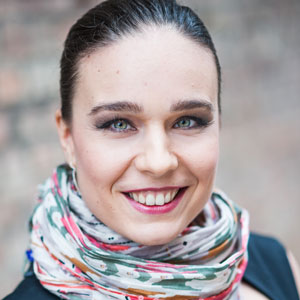 Réka Farkas (HU)
Réka is a risk management professional with a relentless passion for untangling knots and linking old with new. In her work at UNHCR she looks at countless "what ifs", to make sure there is a plan for the unexpected. She is excited to help people move forward by speculating about the future. She has lived and worked in Hungary, Australia, Canada and is now based in Switzerland. With a soft spot for understanding tradition, she can easily translate between people and cultures.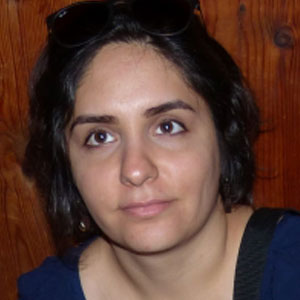 Nastaran Fazeli (IR)
Nastaran was born and raised in Tehran, where she received her BSc in Industrial engineering from the Azad university of Tehran. Her fascination for science and physics took her to Leipzig, Germany where she got her BSc in Physics. Currently she is pursuing her PhD in Astrophysics at the university of Cologne. She is studying the circumnuclear region of galaxies where the super massive blackholes reside. Living in the international environments made her realize her interest in learning about new cultures, languages and food.
Monika Korzeniewska (PL)
Master's student in management of technology and entrepreneurship. Currently also intern at Toilet Board Coalition, platform for business-led solutions for sanitation.
Phoebe Oriama (KE)
I am a tech enthusiast in the field of electrical and information systems. Specifically growing an interest in embedded systems. I take great pride in innovation and engineering and it's infinite role in improving our communities. As a student, I am keen on social innovation as an area of career development, personally having strengths in strategic planning and networking.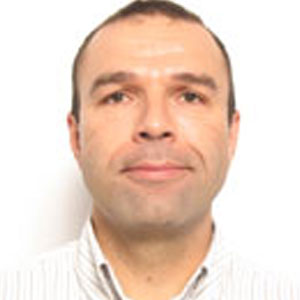 Peter Schioler (DK)
Peter is a Danish engineer working with knowledge tech at the Norwegian Refugee Council in Oslo. He is passionate about innovative ICT solutions to eliminating/reducing previously chronical problems causing human suffering and/or holding back socio economic development. Peter is currently leading the development of a new enterprise social network for NRC's 1000 external humanitarian experts spread across the globe. Peter has previously worked with the UN and EU in the field of ICTs for development. He loves the outdoors and often spend nights in Norwegian mountain shelters called Gapahuks!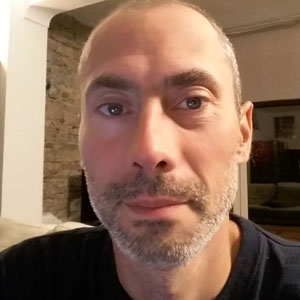 Giovanni Sgobaro (IT)
Giovanni designs and facilitates processes that help people in organisations and groups evolve and meet their challenges. He analyses and researches social and organizational systems and dynamics. His experience across sectors allows him to understand and integrate different perspectives, purposes and practices. He has worked in Africa, the Middle East, and Europe, and did research in Latin America. He holds a Master in International Development, studied System Approaches to Managing change and is a certified NLP practitioner. He loves nature, exploration and expression in all their forms.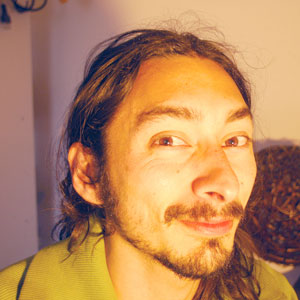 Juan Vega (CL)
As a constant seeker of tools to evolve design skills, iñaki, as people knows him, is engaged in acts of art, architecture, science and research by working across multiple disciplines, from mechanical eng. for HEP up to participatory design with local communities in the development of their neighborhood. He likes sharing his skills to contribute to a happy society, he believes that any little change could make the difference, so if a design can show that, maybe a seed is planted. His views Design as an holistic field that allows him to apply knowledge acquired from different disciplines.
Team: Needles Needs
Coach: Ines Knäpper • Karolos Potamianos
---
---
---
---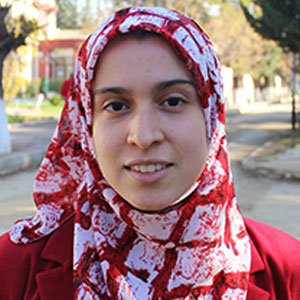 Lamia Benaouali (DZ)
Lamia is an Information Systems and Technology Engineer and currently studying Artificial Intelligence and Web, Ensimag – Grenoble INP. Her dream is to revolutionize education systems through technology. She likes astronomy, mangas and Ford Mustang.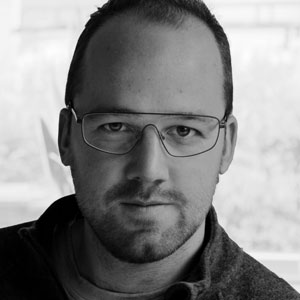 Merel Claes (BE)
Merel is an adviser, designer, change agent, activist and artist of life. He is working with shiftN, bringing clarity in complexity and with the C2C Platform bringing the circular economy to SME's.
Cassandra Dummett (GB)
Cassie has worked in emergencies in Europe, Africa and Asia, and lived in Congo, Bangladesh and India. She is British and now living in London, working freelance, with her main role as Coordinator of the Global Humanitarian Standards Partnership which brings together Sphere and other humanitarian standards initiatives to jointly promote standards in humanitarian response. Through fifteen years of work in conflict and natural disasters, she have a strong understanding of what it takes to implement a rapid, appropriate and effective humanitarian programme.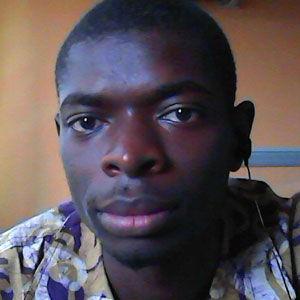 Kebba Foon (GM)
Kebba is a young entrepreneur from Gambia with over 10 years working experience in the technical field. He is a holder of a Diploma in Computing Science and Business Studies. Kebba builds VAS application software for a telecom company. He recently embark on establishing a start-up focusing on software development. He believes that young people should be given every opportunity to excel, empowering the youths bring growth. No idea is too big or too small for a chance to be tested.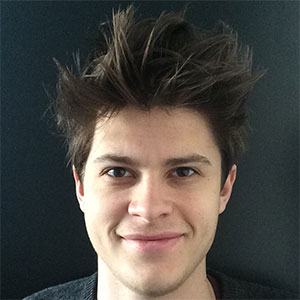 David Furlong (GB)
David is a recent graduate of computer science and philosophy from the university of Oxford. He has been developing web applications for 7 years and started two tech companies whilst at university. He is currently trying to improve the volunteering sector through better technology and tools, and is enthusiastic about open source and tech for good.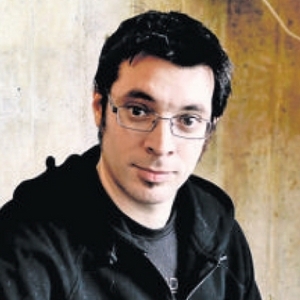 Vincent Gessler (CH)
Vincent Gessler is a swiss author and a scenarist living in Geneva. His books question identity, through the prism of technology, science fiction and memory. He loves building and flying drones in immersion, spending time in hackerspace, reading about philosphy, history and science.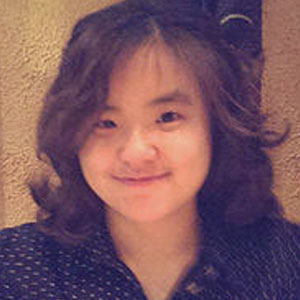 Kitty Liao (TW)
Kitty is a hackathon enthusiast who has a passion for innovation and building things. She is a physicist, engineer & innovator. Kitty is developing a last-mile vaccine delivery system for the developing world and is a hacker-in-residence at Imperial College Advanced Hackspace. Prior to this Kitty worked on low temperature R&D at CERN and National Physical Laboratory (UK). Kitty enjoys traveling, designing and making dresses, cooking, skiing and swimming.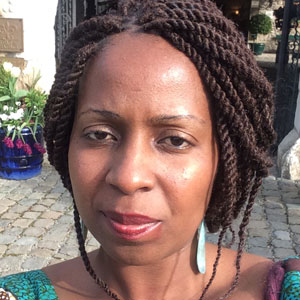 Bhatupe Mhango (MW)
Bhatupe is a diligent and engaged professional with a career background in governance, human rights and health advocacy. A keen humanitarian she is interested in development work, especially the kind to uplift the status of women, girls and minority groups. She brings insight into public-private partnerships, has an MBA from Hult, San Francisco and is a writer and creative entrepreneur.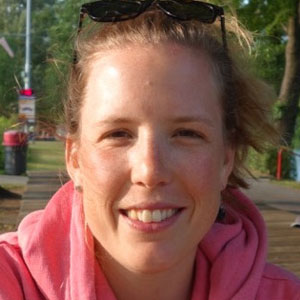 Sina Rüeger (CH)
Sina is a PhD student working on methods for statistical genetics at the Lausanne University Hospital. She has a background in engineering, with focus on data analysis, and likes to work on biology related data. Working in the field of applied statistics, it is important for her to emphasize translational research, as well as teaching basic statistics in a simplified form.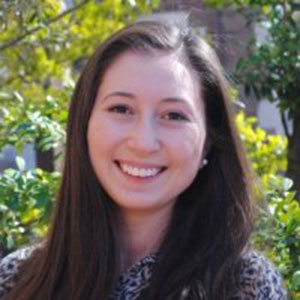 Sonya Schoenberger (US)
Sonya works as part of the Innovation Initiative at the International Committee of the Red Cross. She previously worked in strategy consulting in Washington, DC and has worked with think tanks, the U.S. State Department, and USAID in various capacities. She is passionate about exploring new approaches to humanitarian challenges and is eager to work with others who bring different experiences to the table. This will be her first hackathon.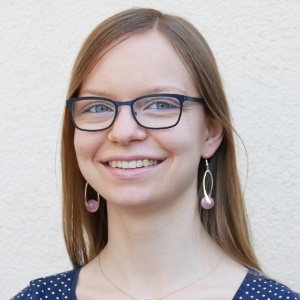 Janna Vischer (DE)
Janna Vischer is an undergraduate student of physics at the Georg-August-Universität Göttingen, Germany. She is especially interested in astronomy, astrophysics and particle physics. In her spare time she often takes part at science camps or scientific group projects with some friends such as "win a beamline for school" or "Jugend forscht". She hasn't decided yet what she wants to do in her future but is really excited to find it out.
Team: Recycling Demilitarized Xplosives (RDX)
Coach: Cristina Bahamonde
---
---
---
---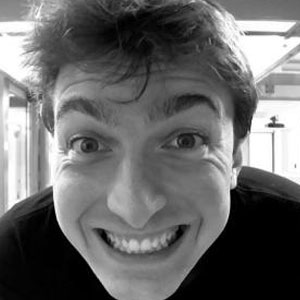 Romain Bazile (FR)
Building engineer by training, but passionate about subjects such as electronics, design, astronomy, science and many more, Romain Bazile has multiple hats to play with. Since his involvement in the Team Rhone Alpes with their house Canopea during the Solar Decathlon Europe 2012 (which the team won), he believes in learning by doing and try to tackle every challenge he finds on his path. In his eyes, only multidisciplinary teams can nowadays solve the biggest problems we face on our planet.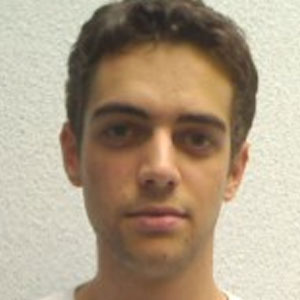 Jean-Baptiste Bonnamy (FR)
Jean-Baptiste is a mechanical engineer always eager to learn and he is currently working at CERN where he designs special handling equipments. Previously he has been involved in improving products and processes for Alstom Transport, as well as other projects related to transportation and open source technologies. He looks forward to be a part of this health related hackathon.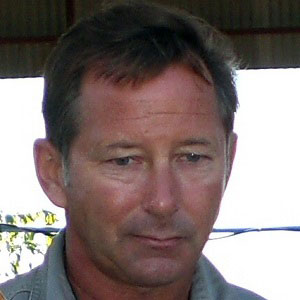 Roger Hess (US)
Co-Founder and Director of Field/Technical Operations with 38 years' experience in the Explosive Ordnance Disposal (EOD) and Landmine Clearance profession. Extensive Military, Commercial and INGO Landmine/UXO clearance tasks across Africa, Central America, South-Eastern Europe, West/SE Asia and the South Pacific. Designed/co-developed the Explosive Harvesting System to recycle NATO-WARSAW Pact munitions into disposal charges for the HMA clearance efforts. Recovered over 50 mT of explosives generating over 400,000 charges to help clear Landmines/UXOs.
Vladimir Ilievski (MK)
Vladimir Ilievski was born in Veles, Macedonia in 1992. While his secondary education he attended mathematical competitions, in which he was awarded with bronze medals on Macedonian Mathematical Olympiad. He obtained a Bachelor degree in Computer Sciences in 2015 at the Faculty of Computer Science and Engineering in Skopje, Macedonia. During his undergraduate studies, he did an internship at CERN. Now, he is pursuing his Master degree at EPFL in the field of Machine Learning. In parallel he is working as a Research Scholar in one of the EPFL's labs. Contact him at: ilievski.vladimir@live.com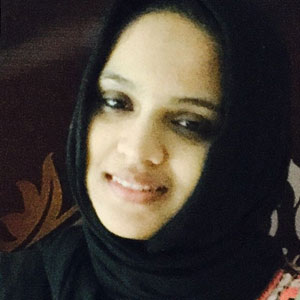 Fathima Nuzla Ismail (LK)
Nuzla is a female technologist working for the largest telecommunication company in Sri Lanka. She is a specialist in Business Intelligence and Data Mining Tools.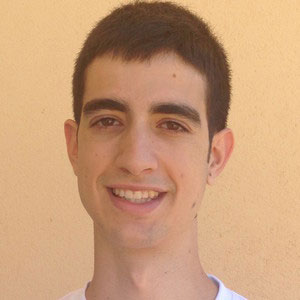 Daniel Moreno Garcia (ES)
Daniel is studying engineering physics at UPC in Barcelona. He is interested in neutron spectroscopy and astrophysics. He has been doing a long-term training at ISIS Neutron and Muon Source, working on modern codes to perform electronic structure and phonon calculations. He is doing his degree's final project at Max Planck for Extraterrestrial Physics, working on the modelling of light-curves of binary stars. In his free time Dani likes to swim and dance Lindy Hop. He thinks that life is better when you are laughing.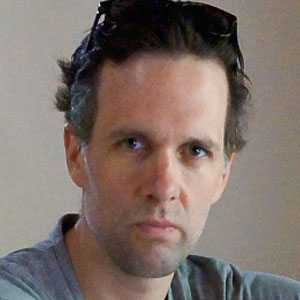 Matthijs van Veen (NL)
As both a teacher and student Matthijs van Veen has a wide interest in all kind of topics. As a teacher at a Dutch university of applied sciences he teaches a variety of technical related subjects from programming to artificial intelligence and virtual reality. In his role as a student he is currently finishing his master Human Media Interaction with a specialization in light field technology. When not working or studying he has a keen interest in mathematics, history and the current state of world affairs.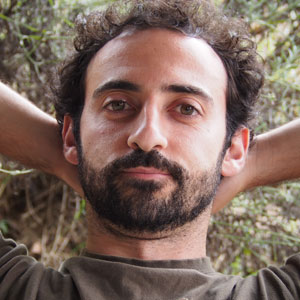 Nicola Zagari (IT)
Nicola is at the last year of his PhD currently based in Munich, Germany. He works with plants and their DNA to understand the function of some unknown genes. For his masters and PhD he also lived in the Netherlands and in Denmark. Totally passionated for science divulgation, worked for several science festivals and co founded one in his home town. He believes profoundly into the need of public research but struggles a lot when facing academics competion between groups. He will join this hackathon to learn how to transfer rapidly and efficiently science from the labs to the people.
Team: Guess What
Coach: Silvestro Di Luise • Leonardo Milano
---
---
---
---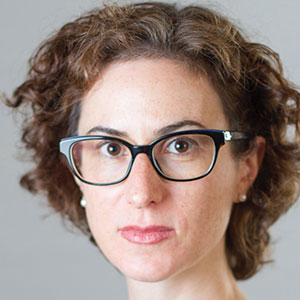 Sandra Bialystok (CA)
Sandra works in digital communications at the Geneva International Centre for Humanitarian Demining. She is passionate about using new technologies and communication channels to generate awareness of and provoke discussion about pressing humanitarian matters. She holds a PhD in Comparative Literature from the University of Toronto and a Masters in Women's Studies from Oxford University.
Cristian Bodnar (RO)
I've been interested in Mathematics and Computer Science since I was a kid. In high school I a finalist both at the National Olympiad of Informatics and the National Olympiad of Mathematics in Romania. Now I am a second year student at The University Of Manchester and president of HackSoc Manchester. This summer I've worked as a Software Engineer at Amazon, being involved in Machine Learning and Big Data projects, my main areas of interest. During the academic year, I participate in a hackathon every other week. I've won a couple of them but more than anything, I have lots of fun.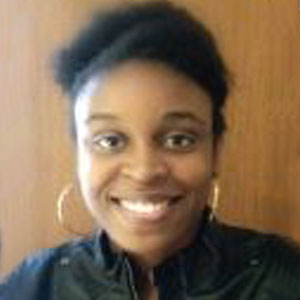 Nneka Edozien (NG)
Nneka is a computer science Graduate from Middlesex University London,United Kingdom and she is currently studying her masters degree in computer science at the University of Geneva. She also works part time as an information management intern at the inter-Parliamentary Union. Her major interest surrounds web technologies and development. She also develops mobile applications(Java and android) for android devices. Nneka was newly introduced to the fundamentals of machine language at her current university.
Kerem Gunes (TR)
Kerem is a senior student of Electrical and Electronics Engineering at Bilkent University in Turkey. He's an experienced hardware and software developer, a cybersecurity enthusiast and an avid traveler. As an undergraduate researcher in artificial intelligence, he's currently developing a 3D visual simulation framework for testing game theory and reinforcement learning based models of human pilot flight behaviour. His work paves the way for realistic simulation-based assessments of the consequences of the inclusion of autonomous UAVs alongside conventional piloted aircraft.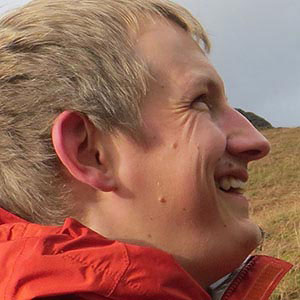 Tim Head (GB)
Tim works at CERN, doing science with data. Also: python, statistics and triathlons. Tim works on the LHCb experiment. Here he works on the design of the future detector, pattern recognition software as well as the software trigger (deciding in real time what data gets recorded). He has experience as a software engineer, leading teams of experts in different fields, statistics and all the things you associate with a "scientific approach" to solving complex problems. He is a big fan of building a minimally viable solution to problem and then iterating on it. In his spare time he likes to train
Kevin Koh (SG)
Kevin I. Koh is a specialist in international human rights and sustainable development which he is actively seeking to apply in technology-based social innovation. Currently working at a major international human rights organisation, his areas of expertise include: children's rights; women's rights; the inter-dynamics between international economic law and policy with human rights; and, migration and human rights. Kevin was also previously working on innovative approaches for reconciling world trade policy and human rights as Senior Lecturer and Researcher.
Jiaqi Liu (US)
Jiaqi is a Data Scientist working at Capital One Labs in New York City. Her work revolves around applying machine learning algorithms to consumer experiences. She works with large scale data platforms and enjoys overcoming challenges in consolidating the science and the engineering part of data science work. Outside of work, Jiaqi is active in the meetup community in NYC. She holds a Bachelors in Computer Science from Columbia University.

Fabricio Pontes Harsich (AR)
Fabricio is a Software Engineer in Google Zurich, graduated from Universidad de Buenos Aires, Argentina. Experienced in software development, teaching and leading projects. Participated in several hackathons, some of them organized by NYU, CERN and United Nations. He achieved honors in Math Olympics and gold medal in Electronic Olympics. Reach him at fabriph@gmail.com or visit http://fabricioph.com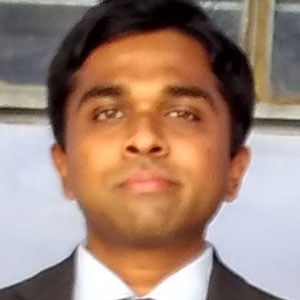 Siddharth Shankar Swain (IN)
I am currently doing my M.E CSE from BITS Pilani, India. I like to solve real world problems by the use of technology. An amateur mathematician and algorithm designer who tries to make difference by solving some real world challenges. My research interest lies in programming languages, theoretical computer science(algorithms and complexity), internet of things, quantum computing, cryptography and programmable matter. I closely follow nature and its working and try to model it mathematically to solve real world problems.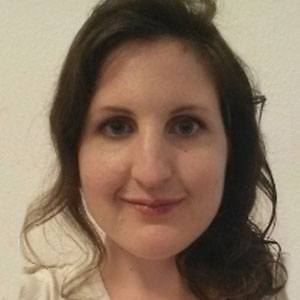 Christiane Weber (DE)
Christiane is currently a master student of biophysics at Humboldt-Universitaet in Berlin and just starting to get to know the world of programming (mostly R and Python) and mathematical modelling. She holds a bachelor degree in biology and is a certified nurse. After working in many different fields she now focuses on modelling and simulation of metabolic pathways.
Sajidh Zahir (LK)
Graduated recently from University of Sri jayewardenaura . I am currently employed as a Software Engineer for past 6 months at IFS Sri Lanka , and I have been working as a freelance Mobile Application Developer for past few years
Team: e3e monitor
The PierX4 topic will be organized and run by the E3E Monitor association and will be supported by THE Port association.
Coach: Tomoko Muranaka
---
---
---
---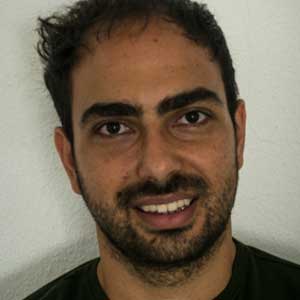 Davide Alocci (IT)
Trained as a Computer engineer at the University of Siena, Davide is an Italian technology enthusiast. During an internship for the Master's thesis, he discovered Bioinformatics and it was love at first sight. After taking his Master in Computer Engineering he decided to leave Italy and he ended up in Geneva. Davide is now a Marie Curie Early Stage Researcher at Swiss Institute of Bioinformatics within the Proteome Informatics Group, and develops software for glycomics and glycoproteomics analysis.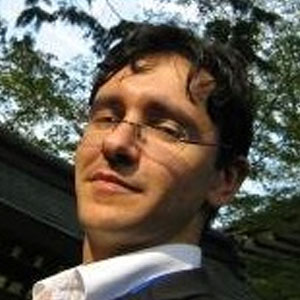 Brice Copy (FR)
Brice has been part of the CERN Engineering Department since 2009, where he has been working on cybersecurity research and middleware development for the LHC and general CERN infrastructure. Prior to this, he developed the project management tools used at CERN for the construction of the LHC and other large European scientific projects.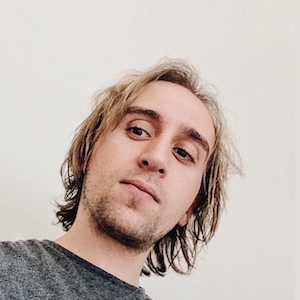 Yigit Demirag (TR)
Yigit is a MSc. student in Electrical and Electronics Engineering Department of Bilkent University in Turkey. He spent two summers at CERN as Openlab Summer Student and Google Summer of Code Student working on vectorization and SIMD optimization of Random Number Generators on Intel's Haswell Architecture and on the second generation MIC architecture, Knights Landing. His current research area focuses on designing and fabricating nano devices that mimic synapses of the biological brain. He is passionate about Artificial Intelligence, High Performance Computing and Privacy.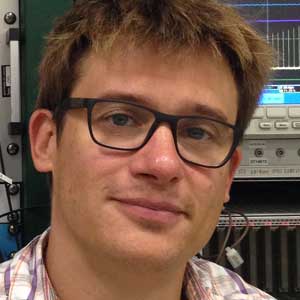 Bertrand Lefort (FR)
Bertrand has a University Technology's Diploma in industrial computing and electronic. He also studied a University degree in Network, systems and multimedia. He first works at CNRS on Adaptive Optics for the ESO Very Large Telescopes located in Chile before moving out to Canaries Islands to work on the world biggest telescope (GTC) as a Senior real-time engineer to design and implement the active-optic control system of the primary mirror. Bertrand also benefit of experience in the private sector for being two time entrepreneur: he founded a company offering scientific and engineering consult
Leonardo Milano (IT)
Passionate about how innovation can help solving humanitarian challenges, in 2016 Leonardo joined the Internal Displacement Monitoring Centre (IDMC) to carry out cutting-edge research on displacement related to conflicts and natural disasters worldwide. Trained as a physicist, Leonardo worked as data analyst in two of the world leading research organizations: CERN, the European Organization for Nuclear Research and LBL, the Lawrence Berkeley National Laboratory. He holds a PhD in nuclear physics, is a native Italian speaker, fluent in English and French and has a working knowledge of Spanish.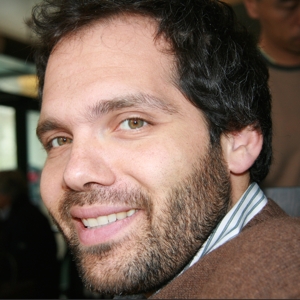 Vito Palladino (IT)
Vito is an Applied Physicist. He got his PhD in High Energy Physics at the Naples University "Federico II" working on the calorimeters of the NA62 Experiment at CERN. He moved to Rome to continue his work in the same group. After two year of PostDoc he, then, moved to CERN where he joined the group responsible of the tracker of the same experiment. He is currently working at Imperial College London as Applied physicist in the CMS experiment. His skill are quite wide but generally focused on the hardware development and deployment.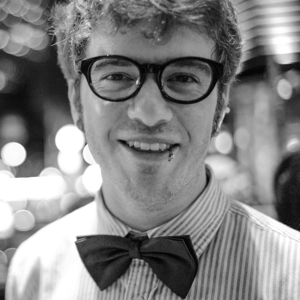 Robin Scheibler (CH)
Robin Scheibler is a PhD candidate specializing in acoustic and audio signal processing. On the side, he is building low-cost sensors for citizen science monitoring of the environment. Robin helped build the mobile Geiger counter of Safecast and is an active member of Biodesign for the Real-World.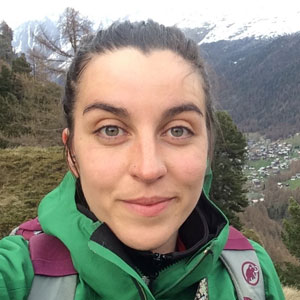 Silvia Teixeira (ES)
Silvia is a life enthusiast with interest in different disciplines. She works as a research fellow at CERN in the field of Superconducting Radiofrequency, loves developing her own photographic films in the darkroom, hiking up mountain summits and writing short stories about paper planes.
Our team 2016
Without the enthusiastic voluntary work of our Organizing Team, Advisory Board and Executive Committee we could not work professionally – a big Thank You and it is fantastic to work with you.
Executive committee 2016
Sylvain Kaufmann

President
CERN

Process engineer in the electronics assembly workshop@CERN.

Hansdieter Schweiger

Treasurer
CERN

Mechanical Engineer working on Pixel detector and services upgrade for the ATLAS experiment.

Estel Perez Codina

Secretary
CERN
Organizing team 2016
Agnes Jakab

Member
THE Port

International HR & recruitment professional. Communication and volunteering enthusiast.

Andrey Loginov

Member
Yale

Physicist working on Transition Radiation Tracker and top(-pair) + Higgs data analyses.

Bilge Demirköz

Member
METU

Associate Professor at METU working on the AMS-02 experiment.

Branislav Ristic

Member
CERN

Doctoral student working on silicon sensor technologies for the ATLAS experiment.

Bruno Silva De Sousa

Member
CERN

IT engineer, service manager at CERN.

Cecile Lapoire

Founding Member
CERN

Physicist working on the ATLAS pixel detector, curious about art, human beings, life, universe, etc.

Clement Helsens

Member
CERN

Physicist still searching for new physics in the top-quark sector in the ATLAS experiment.

Cristina Olivotto

Member
sterrenLAB

Founder of Sterrenlab, working in the field of science communication and education in formal and informal environments.

Daniel Dobos

Founding Member
CERN

Physicist working on Silicon & Diamond detectors development, integration and operation.

Ines Knäpper

Founding Member

Project Manager with strong background in Intercultural Management, Sales and Customer Service.

Iulia Pascu

Member
CERN

Project Manager, event organiser at CERN.

Jens Dopke

Founding Member
RAL

Physicist working on silicon detector construction, calibration and operation, big fan of electronics.

Joao Pequenao

Member
CERN

Chief Troublemaker at CERN Media Lab.

Juliet Primo

Member

Project consultant, communication and outreach.

Joona Kurikka

Founding Member
Aalto University

Doctoral student, Cooperation Associate at IdeaSquare@CERN.

Karola Dette

Founding Member
CERN

Doctoral student working on silicon sensor upgrade developments for the ATLAS experiment.

Karolos Potamianos

Founding Member
Berkeley Lab

Physicist and engineer working on silicon detectors, currently on the data acquisition for the ATLAS Pixel Detector, and data analysis.

Laura Jeanty

Founding Member
Berkeley Lab

Physicist working on data acquisition for the ATLAS Pixel detector with expertise in detector monitoring and data analysis.

Leonardo Milano

Member
CERN

Physicist working in the ALICE experiment.

Luisa Meneghetti

Member
IDMC

Community manager and responsible for THE Port newsletter.

Marthe Dehli

Member
CERN

Master's student in entrepreneurship and business development doing a thesis on THE Port and start-ups emerging from the hackathon.

Michael Kagan

Founding Member
SLAC

Expert in large-scale data analysis, pattern recognition, and ATLAS pixel detector quality assurance.

Michael Leyton

Founding Member
UTD

Oliver Keller

Member

Patricia Montalvo

Member

I work as administrative manager. I love the idea of improving the life of those less favoured by using technology.

Pierre Freyermuth

Member
CERN

Authentic Proton-breeder, Electronic technician and Java developer.

Ruben Fernandez Morcillo

Founding Member
CERN

Mechanical technician with knowledge in rapid prototyping machinery. Currently working as safety officer.

Tomoko Muranaka

Technical Project Manager
CERN

Physicist working on material characterisations for future accelerator developments.

Tuuli Utriainen

Founding Member
Aalto University

Piloting activities at IdeaSquare@CERN.

Vetle Nilsen

Member
CERN

Working in the CERN Knowledge Transfer Group on topics around innovation and entrepreneurship.

Vojtěch Šimetka

Member
CERN

Working on virtual reality for engineers at CERN like 360° panoramas.
Hugo Day • Jörg Stelzer • Marylin Marx • Stephan Petit
Knowledge Transfer
Entrepreneurship Coach 2016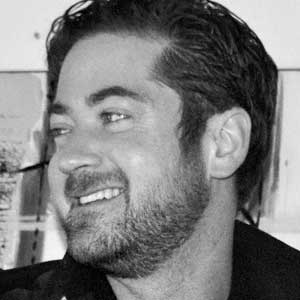 Felix Stähli (CH)
Passionate about social entrepreneurship and inspired by the idea of leveraging the potential of Geneva-based International Organizations for social innovation, Felix is one of four co-founders of Impact Hub Geneva. He leads internal organization, external space rental and partnerships. Alongside to his work at the IH GVA, Felix supports Just Innovate and the THE Port's Humanitarian Hackathons as advisory board member. Felix holds a Master's degree in International Relations from the Graduate Institute in Geneva. He worked as an assistant correspondent of an international newspaper covering the UN in Geneva and "La Genève internationale", before joining a leading financial information company.
---
---
Impact Hub Geneva
is an innovative, shared work- and incubation venue where connections, knowledge and resources drive changemakers to realize a new breed of solutions in service of society and planet.
It is part of a global grassroots network of over 70 connected communities/spaces that enable collaborative ventures. Impact Hubs unite people and organizations from every profession, background and culture with imagination and drive to pursue enterprising ideas for the world. Located at the heart of Geneva (right behind Cornavin train station), Impact Hub Geneva offers various incubation services to its members, as well as an inspiring space to (co-) work, hold meetings, workshops and special events.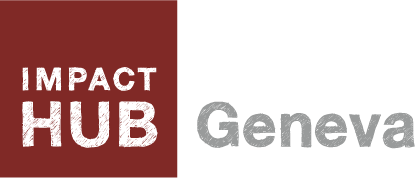 Advisory board 2016