THE Port 2020
2 - 4 October 2020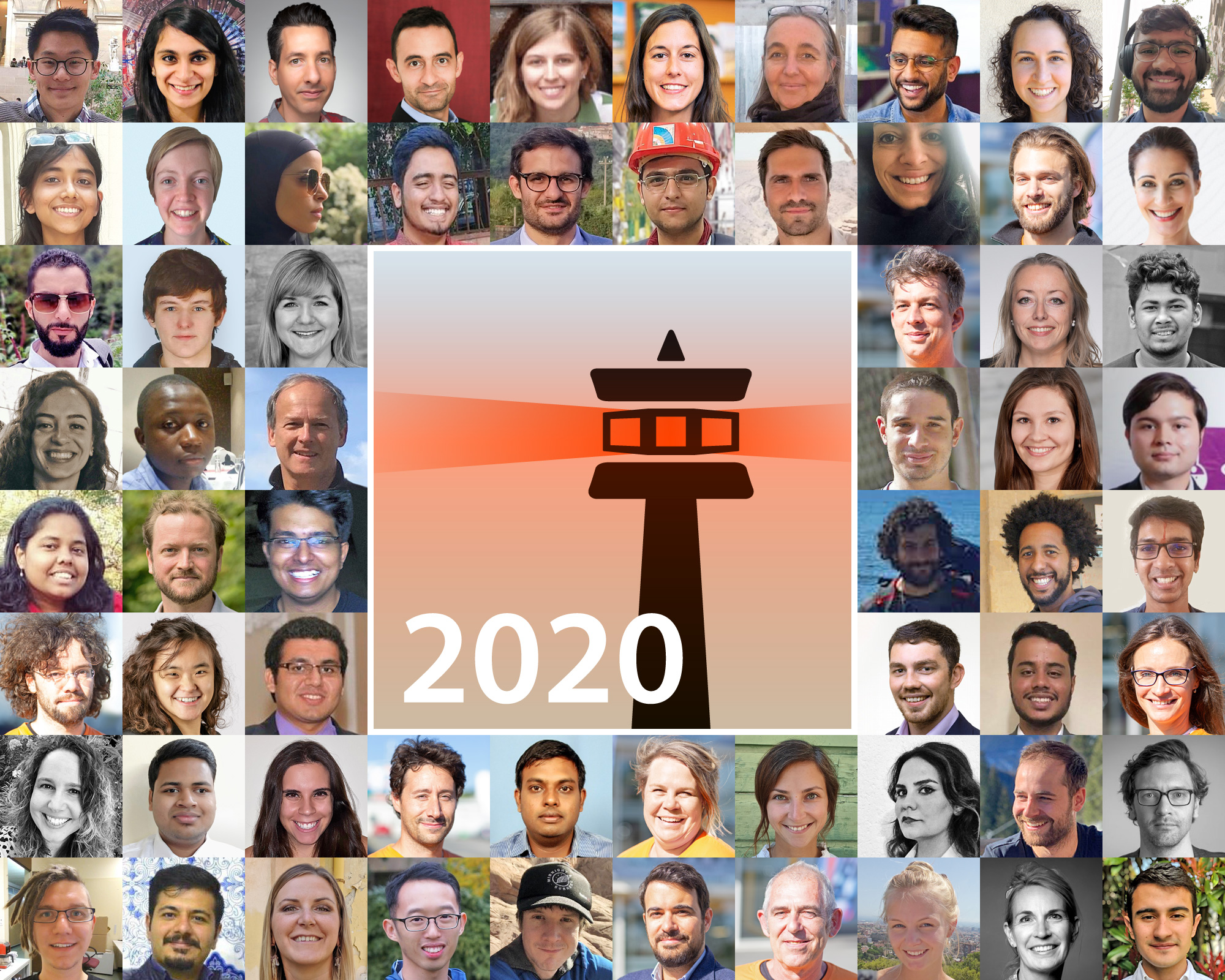 Topics 2020
Our topics selected for the 2020 edition are inspired by friends and colleagues working at Terres des Hommes, gluoNNet, Deep, United Nations and many other NGOs in and around Geneva.
---
---
Teams
Six inter-disciplinary teams with about 8 members each had 2 weeks of preparation time with video-conference meetings and a 48 hour final hackathon to build

working prototypes and tangible solutions

for real-life humanitarian problems.
Pier 24 – Satellite
Coaches:
Kitty Liao
•
Mohammad Moosajee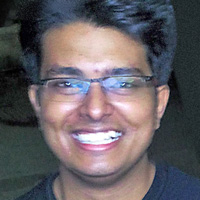 Chaitanya Tejaswi (IN)
An electronics engineer by education, Chaitanya's interests include embedded systems, image processing, and Python-based development. You can find more about me [here](https://crtejaswi.github.io/cv/).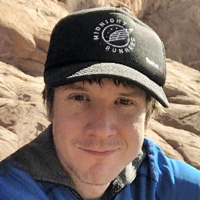 Samuel Orn (SE)
During the week Sam works as a Machine Learning R&D engineer at Pix4D, where he develops state of the art solutions to computer vision problems. Before that, he worked on developing a semi autonomous inspection vehicle for the CMS cavern at CERN. At university he studied Applied Physics and Electrical Engineering, with a specialization in Mechatronics.
This is Sam's second time joining The Port's hackathon. The last time was back in 2017 and he is hoping this year's edition will be just as fun.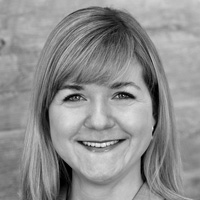 Anastasia Langer (RU)
My educational background is geology/ geochemistry and during my academical career I studied the processes in the Earth's mantle. Afterwards I worked in the reinsurance industry on projects related to the geothermal energy and oil & gas where I was evaluating the geological risks and used various stochastic methods to forecast an output of geothermal and oil & gas wells. My recent role is with a software company which provides a machine learning tool to forecast energy demand and generation.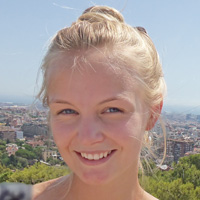 Alena Loesle (DE)
I am a high energy physicist at the Univeristy of Freiburg. I started to work at the ATLAS experiment at CERN for my bachelor thesis and continued with data analysis in the field of Higgs boson searches and tests of the Standard Model. I recently finished my PhD and am now working as a PostDoc at the University of Freiburg to investigate the application of machine learning techniques in the analysis of large data sets. I like sports, travelling and reading.
Amal Al-Khulaifi (KW)
Amal Al-Khulaifi is an Electrical Engineer with a passion for innovation & technology. She's skilled in programming and a hardware enthusiast.
Branko Popovic (US)
Branko is an RF/mmWave engineer who completed his PhD at the University of California, Davis. His dissertation work involved designing, simulating and testing mmWave vacuum electron devices. He worked as a CERN fellow in the RF group constructing a longitudinal beam impedance model of the Proton Synchrotron (PS) machine.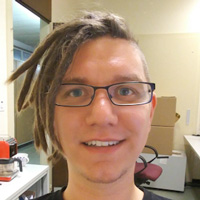 Steffen Ludwig (DE)
I'm a German Master's student in the field of particle physics. I specialized in analysis with Deep Learning, Hadron Collider Physics, Astroparticle Physics and Particle Detectors, after I finished my degree in teaching.
I'm dedicated to humanitarian projects to leave this world a little better than I found it.
I'm working as an IT administrator for a German scout organization in my spare time, I'm fluent in Python and C++, have experience in DevOps as well as project leading and management.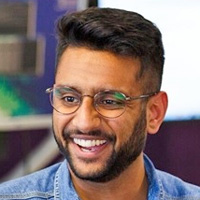 Alim Thawer (GB)
Alim is a product development engineering physicist with a background in Physics (Masters). He has 6 years' experience in developing several multidisciplinary hardware systems (optical, fluidic, mechanical, electrostatic) for a range of medical, consumer and industrial applications through my current role as a product development engineering consultant. Alim is motivated to reduce health inequality through technology and appropriate innovation practices. Alim is passionate about music, ranging from DJing to performing afrobrazillian percussion in several samba bands.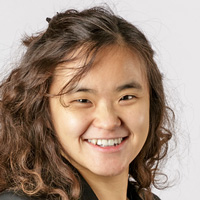 Kitty Liao (TW)
Kitty is an entrepreneur, engineer and innovator. She is a hackathon enthusiast and she has been with THE Port since its launch in 2014. She has 10+ years of experience in low-temperature and multi-disciplinary systems, user-centred design, vaccine cold-chain in hard-to-reach and remote areas, design for low-resource settings, prototyping and project management. She is founder and CEO of Ideabatic, an award-winning social enterprise. She is an Enterprise Fellow at the Royal Academy of Engineering (UK). Kitty enjoys travelling, designing and making her own clothes, cooking and swimming.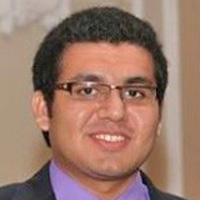 Mohammad Moosajee (US)
Mohammad is an experienced fellow with a demonstrated history of working in the public policy industry. He is a strong believer in advocating for Renewable Energy as he has experienced consequences of climate change. He is initiating an experimental start-up in West Texas/Panhandle Region to help farmers switch their mills & cotton gins to renewable energy source. Mohammad is also doing research on Quantum Mechanics and Particle Entanglement, looking for ways to fabricate quantum computer cheap and less complex. He loves to travel and
explore new places, hike mountains, and camping.
---
---
Pier 99 – Drones
Coaches:
Saco Heijboer
•
Daniel Dobos
Steve Penson (GB)
Steve is a Geographer and GIS and data consultant with a background in data engineering, data science and geospatial technologies. Recently moved into the humanitarian sector with prior experience in energy & utilities, mapping agencies, consumer, financial services and central government.
Steve has an interest in open data and is a volunteer with MapAction and the Humanitarian OpenStreetMap Team. With MapAction Steve has worked with multiple international organisations including the IFRC and UN-OCHA. He is also a fellow of the Royal Geographical Society and a member of the Association of Geographical Information.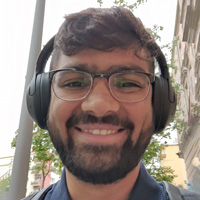 Harsh Kabra (IN)
Coming soon…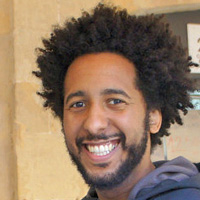 Patrick Kasiala (CH)
Currently Patrick a.k.a. Kasi is employed as an Operations Controller for a Swiss regional airline. With his BSc in Aviation and 3+ years of experience he as broad knowledge in many theoretical and practical aspects of the aviation industry. Besides his primary duty of managing the daily operations of the airline, he is engaged in the technology department of the company. With the help of Javascript, SQL and VBA he is eager to develop efficient and sustainable solutions for the future. When he is not working on his personal application projects you can find him on his bike in the city of Winterthur, in the vicinity of the football pitch in Embrach or (pre-Corona) among enthusiastic party people dancing to and enjoying live music.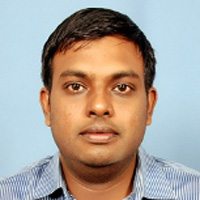 Kirubanidhi Jebabalan Sundarrajan (IN)
Coming soon…
Ankita Waghmare (IN)
I am an undergraduate Physics student from St. Xavier's College, Mumbai. I want to pursue my career related to Astronomy/Astrophysics. I had participated in the CERN Webfest 2020 and worked on a project titled "Online Vs in person CO2 calculator"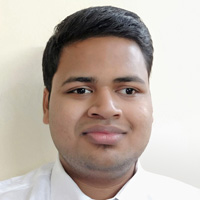 Ashis Mittal (IN)
Coming soon…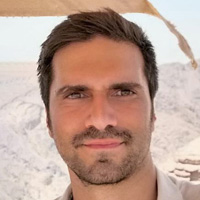 Nikolaos Chrysogelos (GR)
Coming soon…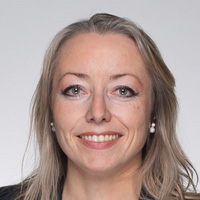 Céline Herreyre (FR)
Coming soon…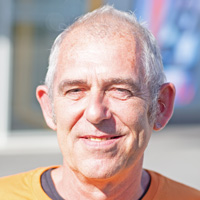 Saco Heijboer (NL)
Saco is both a thinker and a tinkerer. Designing and making things in which functionality and form come together and complete the whole is his goal. Product development has been his passion and profession for 30 years; he has led projects for train refurbishment, production machinery and measurement equipment, always searching for new ways to solve design problems. Saco's education covers civil, mechanical and control engineering, sociology, art, photography and graphic design. And he still doesn't know what he wants to be when he grows up.
Daniel Dobos (DE & HU)
Daniel is a particle physicist with a 15 year career at CERN working on silicon and diamond detectors as well as project management, large-scale data acquisition and analysis for the ATLAS experiment and the Large Hadron Collider. Daniel co-funded THE Port humanitarian hackathons at CERN, was program coordinator for the Geneva Global Goals Innovation Day (G3iD) and worked as Foresight & Futures Head for the United Nations hosted Global Humanitarian Lab (GHL).
---
---
Pier 84 – Afdal Tawassul
Coaches:
Ben Krikler
•
Christopher Alagna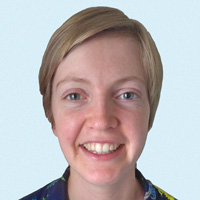 Alex Howes (GB)
Alex is a data scientist at ACAPS where she analyses data to provide insight on humanitarian crises around the world, and develops software to make data more accessible and impactful in the humanitarian industry. Prior to joining ACAPS she worked on a number of data science projects including for Twitter, Fermilab, CERN, in agricultural technology, and in digital marketing. She holds a Master's degree in Physics from the University of Cambridge.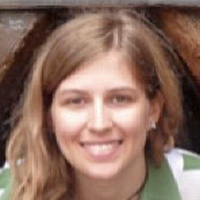 Ilaria Luise (IT)
Ilaria is a Research Associate at the State University of New York at Stony Brook (US). She works at CERN as a High Energy Physicist for the ATLAS experiment. In particular, she is involved since many years in searches for the Higgs boson decay into complex states containing fermions. She completed her PhD in High Energy physics in 2019 at Sorbonne Université in Paris, and she spent most of her sabbatic period as volunteer for a NGO in Colombia.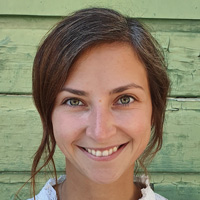 Eszter Badinova (SK)
Coming soon…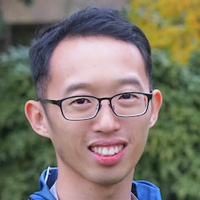 Li Hong Liew (MY)
Li Hong has recently graduated from University of Cambridge, with a Master degree in Information and Computer Engineering, was selected to the CERN openlab Summer Student Programme. He is passionate about data analytics, machine learning and scalable technology, particularly about their application to the healthcare, education or agriculture industry. He is actively seeking experience in solving social challenges using technology. He loves to bring people together and has led multiple student organisations and worked in 4 countries. In his free time, he enjoys exercising, reading about the past, present and future of humanity and adventuring in the nature.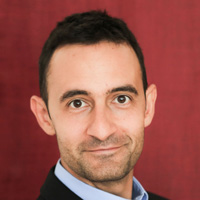 Valerio Rossetti (IT)
Dr. Valerio Rossetti worked for 8 years on the ATLAS experiment at CERN, where he contributed to the search for the possible production of dark matter in particle collision data. After a year as quantitative consultant in EY, he co-founded the startup SamurAI, based in Geneva. He develops solutions using artificial intelligence, automations and data analysis, for a variety of industries. He also organises training programs for professionals who want to boost their quantitative skills.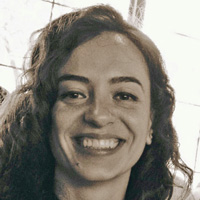 Anca Muntenau (FR)
I am a researcher from France (Grenoble). I finished my PhD in 2019 at the Grenoble University, Department of Law. Since then, I have been working for the CNRS in Paris. My research focuses on North Africa's regime change after 2011: religious movements' integration, civil society building, gender and human rights. I am currently looking for a more dynamic and applied environment, so I am aspiring to join an NGO or an international organization.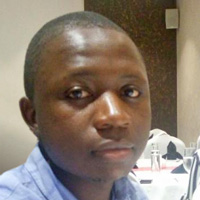 Ibrahim Sekayi (UG)
Mechanical engineer with interest in renewable energy, self-motivated, eloquent with excellent communication, analytical, professionalism, risk management, presentation skills, well-honed problem solving skills based on logical methodologies, result oriented with deadline and quality focus, ability to work and interact with all levels of humanity, well developed capacity in team work, well developed intelligence, and has initiated projects right from conception to successful completion.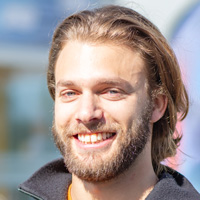 Ben Krikler (UK)
Ben is a particle physicist working on the CMS (CERN) and LUX-ZEPLIN (SURF, USA) experiments to search for Dark Matter. Ben graduated in Physics from Imperial College London and (after a brief stint learning to motorcycle in Asia) started his PhD in Particle Physics on the COMET experiment in Japan. Ben is an expert in large-scale distributed simulations, data analysis, machine learning, and general software development as a Fellow of the UK's Software Sustainability Institute.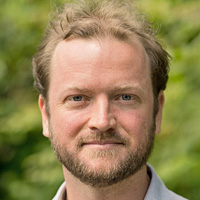 Christopher Alagna (AUS)
Christopher started his career as an RF engineer in Australia before becoming a humanitarian and joining the World Food Program in 2011. Since then Christopher has worked in emergency telecommunications coordination, with missions to Pakistan, Afghanistan, Yemen, Syria, Libya, Tunisia, Guinea, Uganda, South Sudan, Cambodia, and Haiti. This year Christopher moved to Switzerland to be with family and complete an Executive Masters in Business Administration
with of focus on Innovation and technology at the Ecole Polytechnic Federal de Lausanne (EPFL). Most recently Christopher was in Libya working a common complaint and feedback mechanism. This is his very first hackathon and is looking forward to the new adventure!
---
---
Pier 51 – Mental health
Coaches:
Nicolas Zanotti
•
Mark Melnykowycz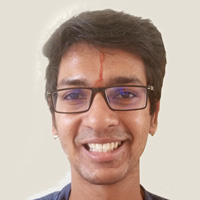 S. Saketha Ramanujam Samavedam (IN)
I'm a research engineer here at Scientific and Industrial Research Centre, G.V.P., Vizag, India, working on modelling opto-electronic sensor data to give out insights about gases in air around us. I take joy in fiddling with computers to understand scientific data better, in all ways possible. I'm passionate about physics, particle and astro-physics in particular. Did I tell you that I play classical music and sing?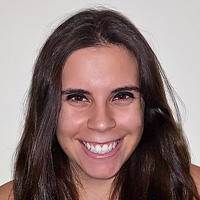 Mariana Velho (PT)
Mariana is a Master of Science student in Science Communication. She is also a MSc in Psychology with a thesis developed in Psycholinguistics and an internship in Neuropsychology. She has a special interest in gathering multidisciplinary knowledge in order to make the different scientific areas work together towards a common goal: empowering communities with evidence-based knowledge. Science is for everybody and we need to work that near the communities in order to fight disinformation.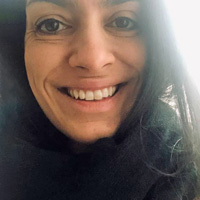 Lorena Lobato Pardavila (ES)
After Lorena obtained her MS in Computer Engineering at the University of Vigo, she came to work at CERN in 2011 as a Computer Scientist. In 2018 she moved to Chicago, US to work at Fermi National Accelerator Laboratory where she works as a Computer Specialist while she's pursuing an MS in Information Systems at DePaul University. She is a positive-thinking, adventurous, enthusiastic, and dynamic person. She is also passionate about music, psychology, traveling, books, and sport in general.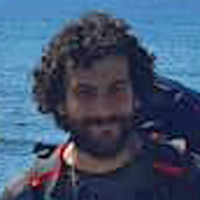 Alberto Barbari (IT)
Deeply dedicated in innovation and forecasting the future of food, Alberto is a food engineer graduated at University of Parma and currently employed as R&D technologist in Barilla. He experienced Human Centred Innovation for the first time applied to social innovation at Ideasquare (Cern) in Challenge based innovation Course and from that time he really fell in love with design thinking methodologies and their potential application. Alberto is definetely a Design ThinkER and surely a dreamer.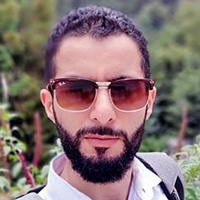 El-Abbas Endaisha (LY)
Assistant Lecturer, Department of Physics, University of Misurata, I believe that physics can add a lot to our daily life and solve the problems and difficulties that we face.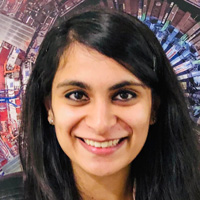 Akanksha Ahuja (IN)
Coming soon…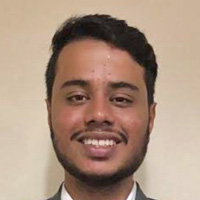 Abhishek Tiwari (IN)
An optimist by nature who believes in adding values to the team by extracting significant information using analytics for effective decision making. Strong conceptual knowledge of Statistics and Mathematics wth a practical experience using different analytical tools.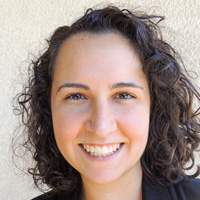 Carolina De La Torre Ugarte (CH)
Carolina is a social scientist with 4 years research experience and over 2 years in project management. She holds a BA in Psychology & Sociology from the University of Tennessee and a MA in Anthropology & Sociology from the Graduate Institute Geneva. In her work at GIST-T, she assessed/advocated for increased mental health services for aid workers. Her enthusiasm for inter/multi-disciplinary collaboration complements her commitment to human rights, especially of (ex-)individuals in detention.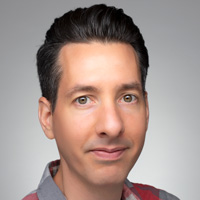 Nicolas Zanotti (US)
Nicolas is a Software Engineer with a Master of Arts degree from the University of Middlesex, London. Since 2013, he has been contributing to the highly successful travel start-up GetYourGuide in Berlin and Zurich, where he held the position of Staff Front-End Engineer in the company's Marketplace, Partnerships, and Responsible Tourism teams. Alongside his work, Nicolas teaches project management and web application development in the bachelor's program of SAE Institute, Zurich. Nicolas appreciates beautiful design and code, and enjoys
gardening, dogs, space opera, and travel.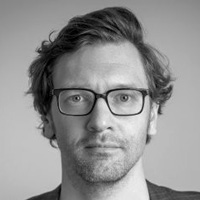 Mark Melnykowycz (US)
Mark is an artist-engineer working at the intersection of humanity and technology. He is currently helping to build the Internet of Humans at IDUN Technologies AG, where he develops neurotechnology products to enable empathy between humans and the connected world. Mark has enjoyed many hackathon adventures over the years, joining as a participant, coach, and technical advisor to previous Port hackathons. Mark also enjoys exploration of the Swiss mountains with a 360 camera and also delves into immersive worlds and storytelling.
---
---
Pier 77 – OS for Medical
Coaches:
Sara Zahedinezhad
•
Karolos Potamianos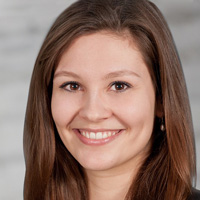 Angela Honegger (CH)
Angela is a PhD student in "Frugal Innovation", aiming to find affordable, "good enough", and sustainable products tailored to the needs of developing markets. In parallel, she works for the NGO Ashoka on a global innovation challenge on packaging solutions. Before that, she has led an organization providing business consulting to sustainable startups. On a voluntary base, she leads the WEF Global Shapers Zurich Hub and the Swiss Chapter of the Cambridge Institute for Sustainability Leadership.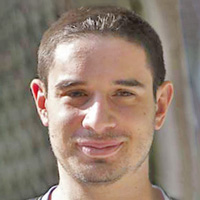 Bashir Khoshnevis (IR)
Coming soon…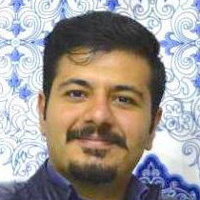 Sina Khezri (IR)
Sina is a M.D. student from Iran. He has a passion for technology and medicine. His favorite area of research is in applications of AI in medicine and has been conducting multidisciplinary research for the past year in field of neuroscience and cardiology. His goal is to push medicine towards a more productive and affordable future by using new technologies. He was fortunate to work alongside talented individuals and win CERN 2020 webfest Hackathon. He hopes to create his own company and move towards his goals. He finds Hackathons to be an exciting place to connect to others and put his ideas to test and challenge himself.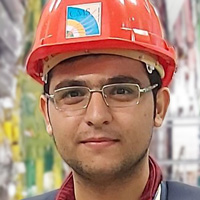 Ali Fele Paranj (IR)
Coming soon…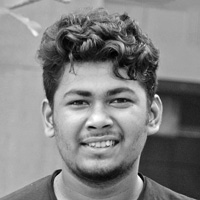 Uday Ghosh (IN)
Uday is a Physics Graduate Student at The University of Burdwan, West Bengal, India. He is a space enthusiast with like to work with data and learn about the distinct object. He is also interested in Quantum Computation and Machine Learning. He likes to read books and listen to music. He loves to meet new people and work on a project which benefits 'Human Welfare' because when people with different backgrounds come together, simple and most innovative solutions originate.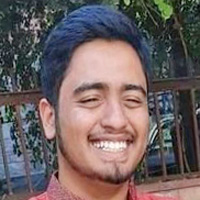 Ayush Parhi (IN)
Ayush is an engineering student in India. He is currently pursuing his Bachelor's degree in Electronics and Communication Engineering. He has a good knowledge of machine learning (especially deep learning) and building scalable AI systems. Along with it, he has experiences in Web development, and Programming. Currently he is working on projects where High Energy physics (HEP) problems can be tackled by Machine learning. Also, He was fortunate to win CERN Webfest this year.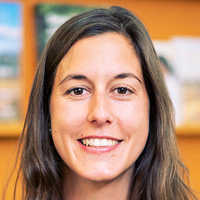 Carmen Sant Fruchtman (ES)
Carmen Sant, MSc is a scientific collaborator at the health systems research group. She has a master of International Health from the Swiss Tropical and Public Health Institute (SwissTPH), in which she specialized in how to scale up sustainable digital health solutions.
Her work within the health systems and research group has led her to conduct research and implementation projects mainly in Tanzania and Ghana. Her expertise includes the application of a health system perspective to different fields from civil registration and vital statistics systems to district health management.
She has the expertise and a special interest to integrate a gender lens in all the projects she is involved with, making sure the needs of girls and women are addressed in all studies and projects. This passion also led her to co-found the Diversity & Inclusion network at SwissTPH.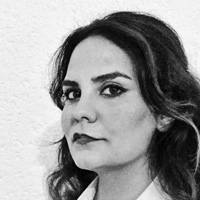 Sara Zahedinezhad (IR)
Sara is a Civil and Environmental engineer, who holds a master's degree in Water, Environment and Coastal Engineering from the Leibniz University of Hannover and is currently working as a project engineer in Munich; she also has a background in music, arts, and literature. Growing up in Tehran, an overpopulated city with a soaring crisis of extreme pollution made her aware and vigilant of the impact of anthropogenic activities. So realizing her lifelong dream, she has launched a mission of finding innovative approaches to mitigate environmental problems.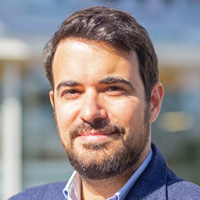 Karolos Potamianos (BE & GR)
Karolos is physicist working on the ATLAS Experiment at CERN. He studied engineering and business administration at the Université Libre de Bruxelles and physics at Purdue University, earning his PhD searching for the Higgs boson using machine learning, before joining the Lawrence Berkeley National Laboratory and DESY (Hamburg). He currently is an Ernest Rutherford Fellow at the University of Oxford. Karolos is an expert in large-scale data analysis, silicon pixel detectors, data acquisition and pattern recognition.
---
---
Pier 88 – Human trafficking
Coaches:
James Jennings
•
Monalisa Orofino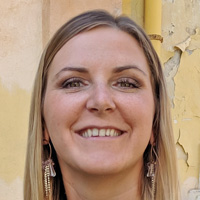 Simona Kriva (SK)
Simona is a proactive and committed global citizen with a passion for community engagement and collaboration. She obtained her Master's Degree in International Relations at the University of Economics in Bratislava and is currently responsible for the admin and outreach matters of the Neutrino Platform at CERN. She is very passionate about various topics, from environmental justice, women empowerment to self-development. She loves books, foreign languages, mountains, volunteering and yoga.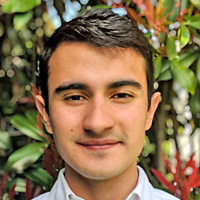 Diego Avila (GT)
Born in Guatemala, but having spent most of his life abroad, Diego studied and recently completed his degree in Materials Engineering in Germany. Through various volunteering activities, he has developed a passion for humanitarian issues and hopes to be able to employ his engineering and data science background to provide solutions. One of his main goals in life is to provide children of Guatemala with the same opportunities that he was blessed to have.
Klara Jarolimova (US)
Klara is from the Czech Republic and currently resides in Chicago, USA. Upon completion of MS in Business IT and Human-Computer Interaction, she found her calling when she started applying her UX expertise in the humanitarian sector and started exploring the role of HCI in combatting human trafficking. Eventually, she would like to expand on this topic as a focus for a Ph.D. in Human-Computer Interaction. She enjoys sports, photography, travel, guitar/piano/djembe jamming, dancing, and sailing.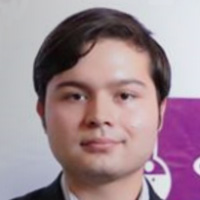 Adolfo Romero (MX)
Adolfo is a 24 years old Physics Student with focus in startup development. After the Stockholm International Junior Water Prize he cames back to Mexico with his mission of encouraging more people to innovate for humankind prosperity. He enjoys to share philosophical thoughts and to listen to music with friends and family.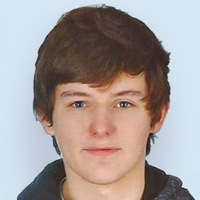 Cyrus Pan Walther (DE)
Hello everyone,
my name is Cyrus Walther. I am a german student of physics at the University of Dortmund. I just completed my bachelor degree and will continue with my master studies in November, aiming at Beyond-Standard-Model effects in the ATLAS Collaboration. Furthermore I am a CERN Summer Student in a collaboration with the University of Prague.
In my free time I like to eagerly practise Jiu-Jitsu and the asian tradition, play the piano, head the local community and bouldering.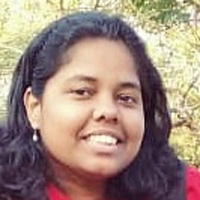 Sampada Gaonkar (IN)
Hello! I have completed my BSc. degree in Physics from St. Xavier's College ,Mumbai and I wish to pursue a research career in astrophysics, specifically exoplanetary science. I firmly believe that science and ideas around the globe can turn helpful for bringing out a positive impact on the issues faced by the world today and can help reach out to the ones in need. Hence, I am keenly interested in expanding my knowledge on various topics which will prove insightful for bringing out the change.
Kerry Counts (CA)
Kerry has 20+ yrs in global communications, working for top brands across multiple industries. She is the co-founder and CEO of Squids Network, an international advertising agency that is set up to work remotely, enabling the agency's talent to work from anywhere in the world. She is passionate about creating great ideas that make a difference, even if just a dent. She has worked in 3 continents and has a bachelor's degree in communications and an MBA in international business.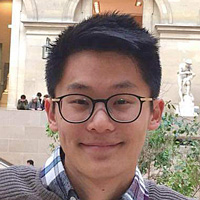 Victor Kang (NZ)
Victor is a PhD student at the University of Cambridge, UK, whose interdisciplinary research interests include biomimetics, adhesion, biochemistry, and entomology. He is a keen problem-solver both in and out of the lab: his latest side-project is designing an affordable open-source air filtration device to help mitigate indoor air pollution. He also enjoys science outreach and photography. Victor previously worked at a life-sciences consulting firm and has a BSc degree from Yale University.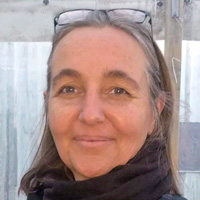 Ingrid Arkesteijn (CH)
Ingrid is very experienced senior major event and program manager working for major international multi-sport events for over 20 years. Events she worked at include Olympic, Paralympic, Commonwealth, Asian, Pan-American Games, the inaugural European Games and several smaller events. She is interested in working with people and learn from solutions from other industries and looking outside the box to tacking challenging issues.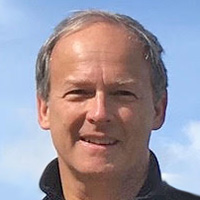 James Jennings (US)
James is an entrepreneur, business consultant, and former executive with experience in coffee, renewable energy, health care, and other industries. This is his third hackathon with THE Port. He enjoys travel, cooking, skiing, hiking, rowing, and making maple syrup.
Monalisa Orofino (IT)
I am a Business & Communication consultant with many years of experience in digital innovation design. I am a natural creative problem-solver, with analytical curiosity basically trained in design thinking. I love to help interesting people doing interesting things and bring meaningful transformations wherever I go. I am half-Portuguese (my mom) and half Italian (my dad), born in Germany and currently living in Milan. That's why I feel comfortable working in a multicultural team in a respectful and inclusive way. I have had the great opportunity to be involved in the Versus Virus Hackathon as board team and on some occasions as a mentor. I am optimistic and enthusiastic by nature and eager to "bring my real Self" in contexts where human collaboration makes a tangible impact. In my spare time, I'm also a Meditation&Yoga teacher and a Shiatsu practitioner.
---
---